Review
Knowi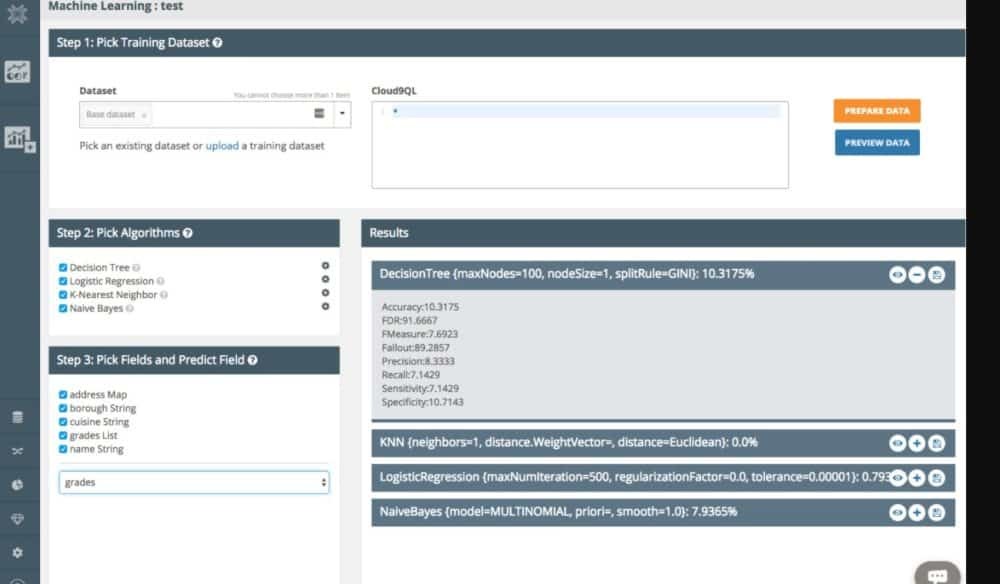 Overview
With native integration to virtually any data source, including NoSQL, SQL, RDBMS, file-based and API's, Knowi eliminates the need for ETL, ODBC drivers, or data transformation processes that alternate solutions require.
Business Intelligence Software
• Native Integration to Your Enterprise Data
• Drag & Drop Query Generation
• Blend Data from SQL and NoSQL Sources Without Moving It
• Business-Driven Insights in Minutes
• Easily Embed in Your Data Applications
• Machine Learning and Trigger Data-Driven Actions
Small (<50 employees), Medium (50 to 1000 Enterprise (>1001 employees)
What is best?
• Dashboards,
•Datasources
•Widgets
What are the benefits?
•Native NoSQL, SQL, REST API
•Cloud or On-premise Deployment
•Instant Visual Insights
•NLP, Machine Learning, Predictions and Triggers
Knowi is an adaptive intelligence for modern data and a business intelligence platform that unifies analytics across multi-structured, unstructured and structured data. There is no need for ETL or ODBC drivers. Users just connect the datasource(s) then Knowi does a schema on read, and users start building queries. Simple as that.
Users can create blended datasets by joining data from NoSQL, SQL, REST-API, RDBMS and even file based sources in a matter of minutes. If users are ready to become a data-driven enterprise, users just need to insert the algorithms into the analytics workflow to automatically trigger notifications or actions.
Users may dramatically increase data-driven decisions by embedding analytics directly into the data applications used by business teams or partners and clients.
If users don't know Mongo Query, etc., there is no problem. Knowi has drag & drop query interface which will automatically generate the users' query in the datasource's native QL.
Users can edit it, as needed. Users can also analyze terabytes or even petabytes of data and return visualizations in seconds, with support for enterprise grade security. Knowi has the broadest native integration to NoSQL datasources along with SQL, REST-API and JSON/CSV. Users simply select the datasource and configure the connection.
Users' data stays in the source so there is no ETL processes to build or ODBC drivers to install. Users have the option to either write the queries directly or use the Query Generator and Knowi does all the work. Users don't need to know the underlying query language and there are no data models to define or schema definitions required. A list of collections/tables is automatically detected so all users do is choose filters, metrics and dimensions and watch Knowi build the query.
You may like to read: Open Source, Free and Top Dashboard Software and How to Select the Best Dashboard Software for Your Business
Knowi ScreenShots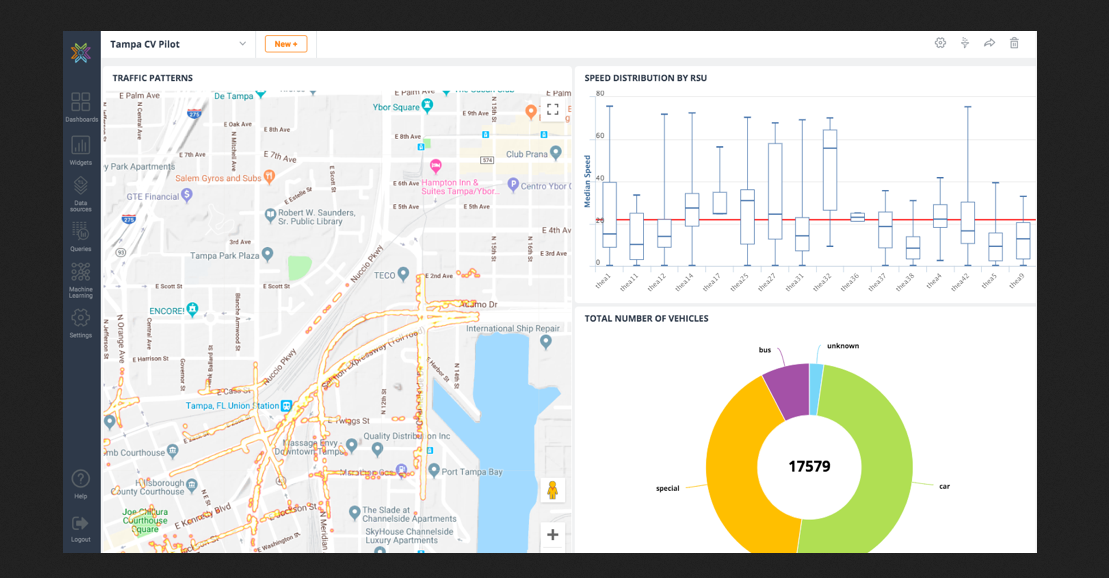 Knowi Videos