Review
Join It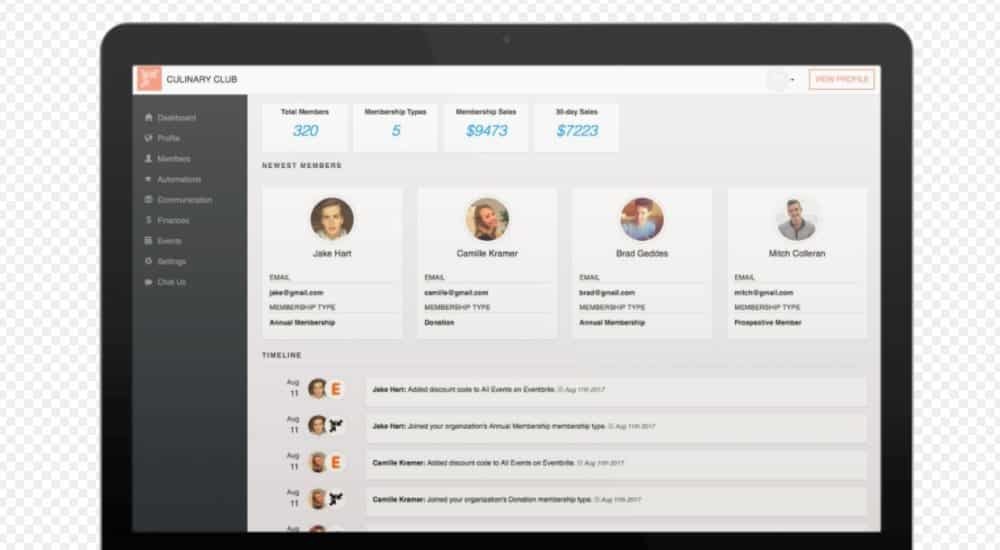 Overview
Join It is an online tool that helps bring people together by providing organizations a better way to bring people together.
Association Management Software
•Membership types.
•Multiple tiers
•Mapping
•Custom fields
•Basic - $0/month
•Pro - $29/month
•Business -$99/month
Small (<50 employees), Medium (50 to 1000 Enterprise (>1001 employees)
What is best?
•Membership types.
•Multiple tiers
•Mapping
•Custom fields
•CSV reports
•Profile customization
•Email marketing integration.
What are the benefits?
•CSV reports
•Profile customization
•Email marketing integration.
•Email templates
•Events listing
•Payments management
•Members experience
Join It is a simple membership management software focusing on medium sized organizations with an aim of bringing your community together, in a simple and intuitive database, automating your tasks and scaling you as you grow. Join It has a list of features. Join It supports a number of membership types according to multiple tiers, renewal mapping, hidden membership types,customs durations and confirmation messages.
Join It support your member database by creating editable member records for ease of update, by creating and viewing reports in CSV format, a modern table layout for members, custom fields for members to fill in important information, members timeline and status.
Join It has customizable member profile where you can upload a header image, logo or social media links. Join It also provides a dirent link to check out pages from any part of your site. It is also possible to embed a widget on your site to enable membership purchase experience. Join It comes along with enhanced communication. I can send automatic reminders to members reminding them to renew membership before expiry.
You can create and save email templates for quick messanging to members. It is also possible to send emails to segments according to membership types. Join It also supports events managements. You can create simple stand alone listings or link them to an external website on your profile. Payments management is also possible with Join It.
Automatic billing of members can be done to avoid membership expiring and then, Join It automatically sends a notification to members incase of failure to pay. Join It also accepts offline payments . Join It enhances members experience by enabling members to verify and set up their email accounts and manage their profile. They can also manage their credit card and edit information in their membership profile.
You may like to read: Top Free & Premium Association Management Software (Membership Management Software) and How to Select the Best Membership Management Software for Your Business