Johnstone Supply Helps Optimize Supply Chain Efficiency with Infor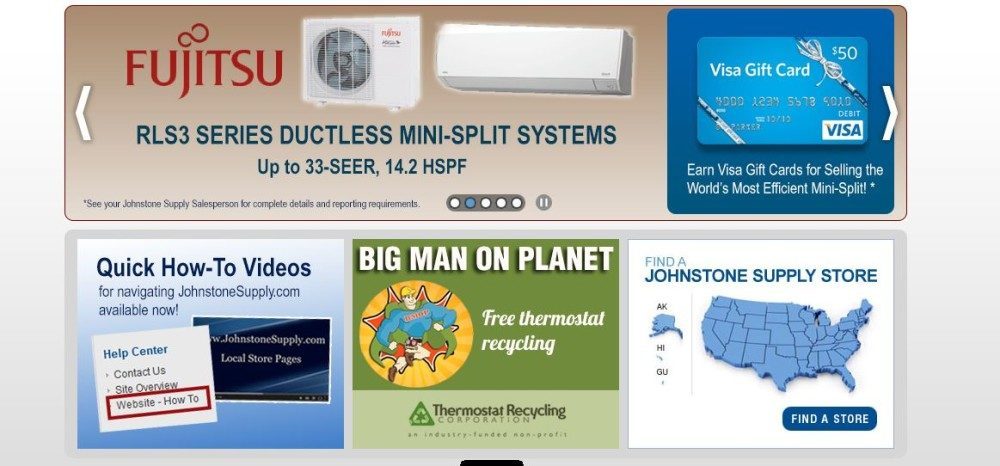 Johnstone Supply Helps Optimize Supply Chain Efficiency with Infor : Infor, the industry cloud company, announced that Johnstone Supply, a wholesale distributor for the HVACR industry, has completed its implementation Infor Supply Chain Execution (SCE), Infor ION and has upgraded to the latest version of Infor Distribution SX.e. Johnstone Supply originally elected to expand its relationship with Infor to benefit from the most up-to-date functionality and establish greater connectivity between its corporate office and distribution centers. As a result of this project, the organization has standardized processes across locations to help create a more consistent experience for customers and help facilitate faster, easier day-to-day operations for employees.
"Johnstone Supply felt that implementing Infor SCE would help to increase efficiency across our supply chain and prepare us for future growth by establishing connectivity between systems, processes and people, which is essential for effective communication," said Laura Schultz, director of IT, Johnstone Supply. "As a long-time Infor customer, decision-makers were confident that the industry-specific capabilities and intuitive user experience delivered by Infor's latest applications would allow us to enhance productivity and support higher volumes as we continue to expand our business."
Johnstone Supply also plans to implement Infor Transportation Management to help better manage inbound freight helping to make the transportation processes more streamlined, which can help to further speed order fulfillment from inception to delivery. Utilizing the Infor Enterprise Performance Accelerator Kit (EPAK), Johnstone Supply can now train new hires in as little as two weeks. This allows the organization to bring temporary employees up-to-speed more quickly during peak season, which previously presented a challenge due to associated time and costs. Decision-makers also elected to implement Infor Labor Management which can help further improve productivity by allowing the organization to manage larger volumes of inventory without the need to increase staff.
"Johnstone Supply is a perfect example of how Infor ION can help distributors have a more substantial impact on overall efficiency and optimization for distributors looking to optimize the movement of products between multiple locations," said Kelly Squizzero, Industry and Solution Strategy Director, Infor Distribution. "By creating a holistic view of operations and establishing a unified resource for data, distributors can derive actionable insights to help maximize productivity and help promote strategic business objectives."
Johnstone Supply is one of the leading cooperative wholesale distributors in the HVACR industry, with well over $1.6 billion in annual sales and close to 400 independently owned store locations across the US. Johnstone Supply offers superior customer service, technical advice and training seminars, an annual print catalog featuring over 30,000 HVACR parts, supplies and equipment, and a valuable website resource with a searchable online catalog featuring more than 60,000 products ordered directly from local stores.