Review
JIRA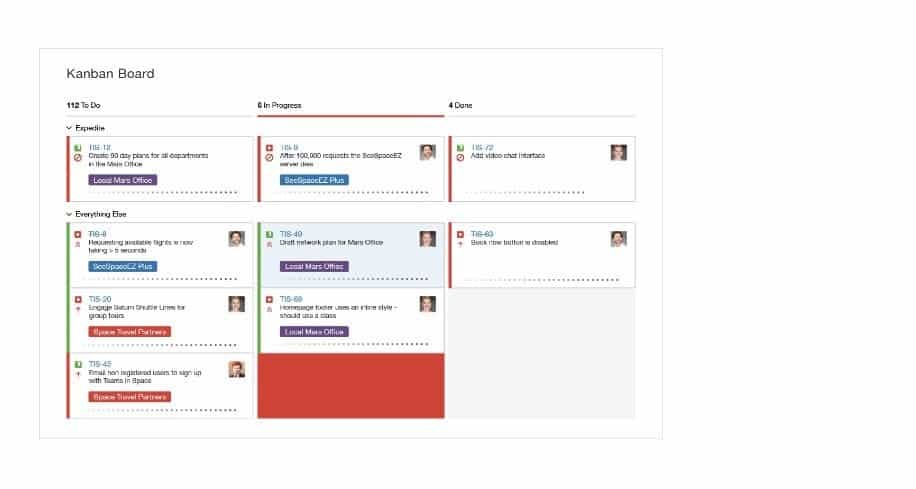 Overview
JIRA Software is built for every member of your software team to plan, track, and release great software.
Product Management Software
•Helps users in planning, tracking, releasing and reporting
•Helps in improving team performance based on real-time
•Tracking important things and monitoring team progress
•Scrum boards, kanban boards
•Offers custom filters, developer tool integration, mobile apps
•Cloud-Small teams – 10 USD per month
•Cloud-Growing teams – 75 USD per month
•Hosted-Server – 10 USD one- time payment
•Hosted-Data center – 12.000 USD per year
Small (<50 employees), Medium (50 to 1000 Enterprise (>1001 employees)
What is best?
•Scrum boards
•Kanban boards
•Agile reporting
•Developer tool integrations
•1,000+ add-ons
•Mobile apps
What are the benefits?
•SAML 2.0 support and Atlassian-supported disaster recovery only in premium plans
Jira Software helps users in planning, tracking, releasing and reporting. When it comes to planning, using this software stories, issues, plan sprints and distribute tasks can be created across the software team.
Also, team's work can be prioritized and discussed in full context with complete visibility. Users can be assured that shipping with confidence and sanity is provided by knowing that given information is always current. Reporting is also a part of Jira Software and it helps in improving team performance based on real-time, visual data which members can use.
There are many developer tools that can help users to upgrade workflow, such as Confluence – where product requirements can be transformed into a Jira Software backlog just with one click; Bitbucket – when code is committed, Jira Software automatically updates issues; Bamboo – helps users to power CI and to monitor build statuses without leaving Jira Software and HipChat for keeping the team in the know with notifications delivered directly to any HipChat room.
Jira Software Mobile is also available in order to stay connected and engaged with the team anytime, from anywhere. By using this mobile software users can track important things and monitor team progress and move work forward in real-time. Jira Software has several features such as scrum boards which help teams to stay focused on delivering iterative and incremental value, as fast as possible; kanban boards gives the team visibility into the next task in order to deliver maximum output continuously in minimal cycle time; agile reporting allows the team to access to more than a dozen out-of-the-box reports with real-time, actionable insights into how users teams are performing sprint over sprint. It offers custom filters, developer tool integration, 1000+ add-ons, customizable workflows, mobile apps and rich APIs.
You may like to read: Top Product Management Software and How to Select the Best Product Management Software for Your Business