Review
Jet Professional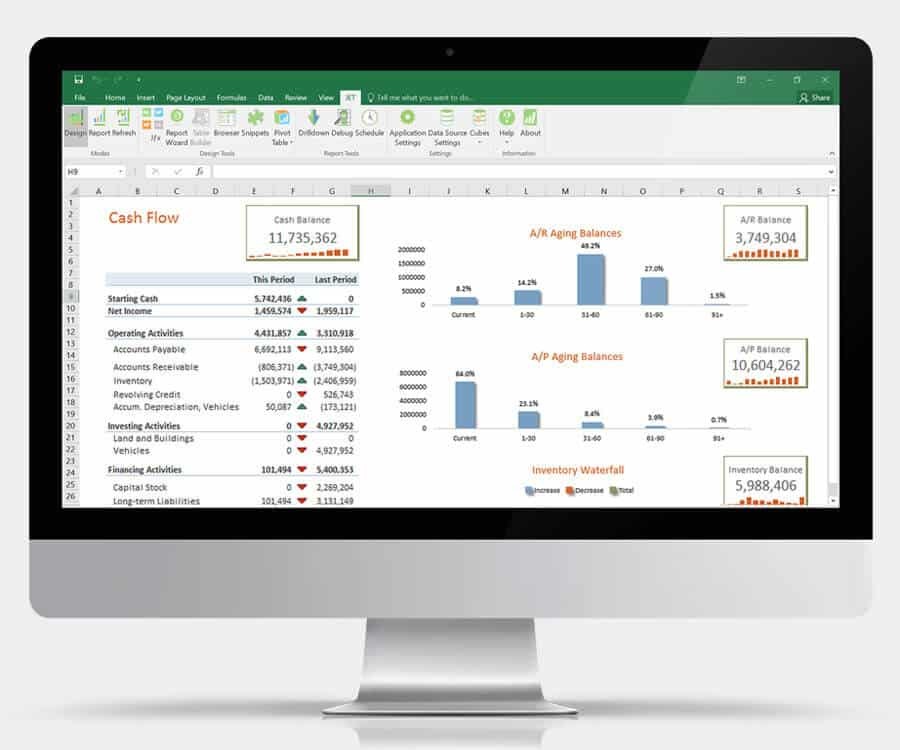 Overview
Quickly and easily generate timely, accurate financial reports in the format that works for you, using the same fields and calculations you're used to, right inside of Excel. Jet Professional, has no hard-coding or programming skills required so your team can explore data and create or modify reports on their own.
Business Intelligence Software
•Excel interface
•Automated scheduling and distribution
•Cubes and data warehousing
•Database consolidation
•Customization platform
•Virtually any mobile device
Small (<50 employees), Medium (50 to 1000 employees), Enterprise (>1001 employees)
What is best?
•Excel interface
•Automated scheduling and distribution
•Cubes and data warehousing
•Database consolidation
What are the benefits?
• Eliminate errors
• Cut reporting time and costs
• Always have the answers
• Build cohesion and improve team output
• Work better and smarter, from anywhere
Get all operational data financials inside Excel, with the click of a button with Jet Professional. Easily create and manage accurate financial report in a format that most users are familiar with. With Jet Professional, perform calculations that are commonly used with Excel while having all data in real time and directly from Microsoft Dynamics database.
Jet Professional provides a product that makes it easy for users to manage and understand how everything works. No need for professional IT people to work on reports when needed. Use Jet Professional system for everything that's needed and be able to explore data as well as building and modifying reports that is required for presenting to the whole team.
The freedom of being able to access reports and dashboards whenever the need arises is another great feature from Jet Professional. Access Jet Professional on mobile browsers as well as web even though the users are not inside the workplace. With a complete report management, report automation, as well as a collaboration and publishing platform, users will never have to second guess while trying to look for the right information. Turn valuable data into insights with Jet Professional and be able to utilize them in finding solutions for the business.
Get fast and flexible and custom reports with Jet Professional to ensure that all information are carefully managed and easily executed. Its immediate access to Excel makes the job easier for users to navigate and be productive. Update Reports with One Click, refresh all incoming data with a click of a button and be able to get real time information as needed.
You may like to read: Open Source, Free and Top Dashboard Software and How to Select the Best Dashboard Software for Your Business