Review
iStrategi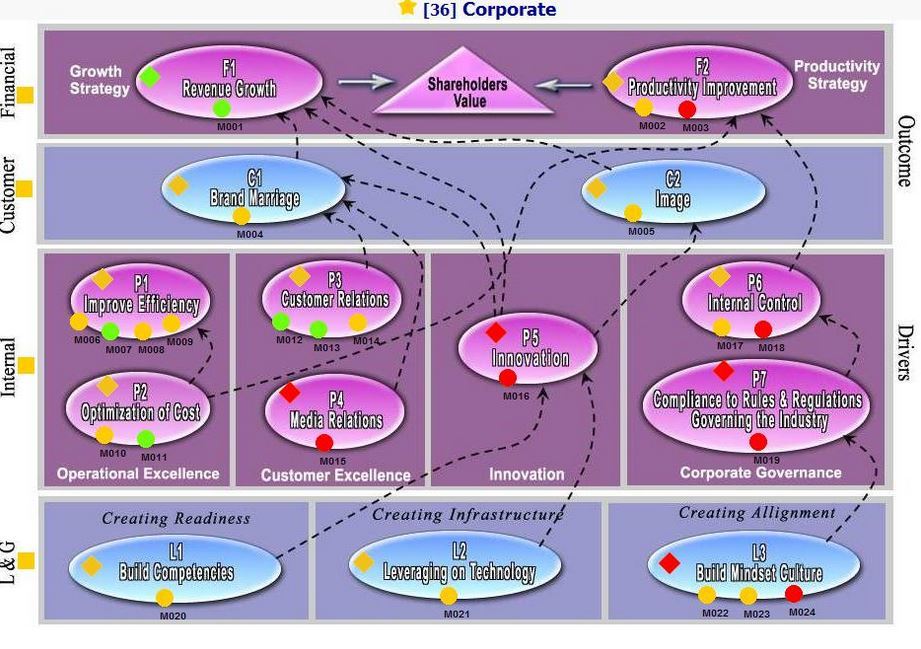 Overview
iStrategi is a user-friendly yet comprehensive BSC tool to manage, monitor and operationalize your strategy.
Balanced Scorecard Software
Business Intelligence & Data Warehousing
Balaned Scorecard software& Services
Software Development Services
IT Staff Augmentation
NetSupport Software
Training services
Health Care
Small (<50 employees), Medium (50 to 1000 employees), Enterprise (>1001 employees)
iStrategi is a user-friendly yet comprehensive BSC tool to manage, monitor and operationalize organizations's strategy. iStrategi gives users the power to communicate and collaborate with the owners and contributors of the organization strategy to ensure that the goals can be met, and if not, what action can be taken to correct it.
iStrategi is designed top-down based on BSC methodology and thus is designed to be intuitive and user-friendly. With interactive strategy maps, user will be able to see Strategy maps with traffic lights instantly . From the strategy maps, users can drilldown by clicking the relevant strategy objective or measure. With iStrategi users can create scorecards for multiple organizations. For each organization it allows users to create multiple scorecards which can be cascaded down e.g. one can create Corporate Scorecard, Divisional Scorecard, Departmental Scorecard and Personal Scorecard.
iStrategi's Cause and Effect view enables to understand the causal relationships between Objectives and even measures. Using the 'subscribe and publish' metaphor, users can subscribe to alerts so that iStrategi can publish via email or iStrategi portal. Users can define and maintain objectives and measures easily. iStrategi also allows sharing of objectives and measures across scorecards and organization.
iStrategi provides several scoring algorithms so that users can choose the most relevant one applicable for their organization. iStrategi, provides the facility to integrate any third-party application or documents seamlessly. iStrategi provides sound security features and data auditing to ensure unauthorized users do not tamper the data and if tampered, the source can be identified including the previous and updated data values.
You may like to read: Free, Open Source and Top Balanced Scorecard Software and How to Select the Best Balanced Scorecard Software for Your Business