Review
Issuetrak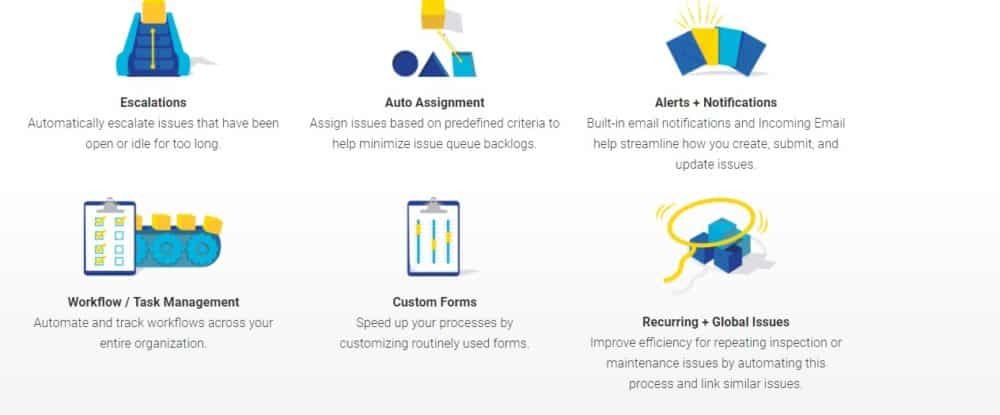 Overview
Issuetrak is a software solutions that keep people happy for issue tracking, workflow, customer support, complaint management, and help desk.
• Automation
• Reporting
• Customization
• Projects
• SLAs
• Calendar
• Knowledge Base
• End User Portal
• Issue trak API
• Hours of Operation
• Team - $19/user/mo with annual contract or $23 month-to-month
• Support - $59/agent/mo with annual contract or $71 month-to-month
Small (<50 employees), Medium (50 to 1000 Enterprise (>1001 employees)
What is best?
• Automation
• Reporting
• Customization
• Projects
• SLAs
• Calendar
• Knowledge Base
• End User Portal
IssueTrack is an agile and very flexible software platform and an IT based support desk and workflow management system based online with local integration which analyzes multiple processes and departments to provide corporate management of data users need to decide on what is working and what is falling short so that bugs can be fixed and better practices can be replicated. IssueTrack offers features such as easy implementation of web, mobile and email submission, automated ticket assignment and escalation, custom forms and user-defined fields, at-a-glance dashboard metrics and detailed reporting, workflow and task management, email notifications, installation and upgrades, dashboard, my issues, knowledge base, site appearance, site references, issue, user, and organizer fields, web-based access, self-registration, report writer and searches and saved searches. IssueTrack has optional modules which lets users monitor PC and non-PC assets, initiate web surveys to their users and customers, and create work orders and invoices. IssueTrack also allows users to build other tools with machine-to-machine (IoT) service where entities are tracking entities or the platform-as-a-service feature which springboards future developments that can be applied across many other aspects as businesses evolve. Issuetrack can also handle incoming support calls and emails where users point their voice mail server to send the voicemails and forward their support email address as well to IssueTrak which then creates support tickets. Issuetrack includes new enhancements such as chat for a new level of customer support, Google Analytics for new metrics and reporting, outgoing email for a new and improved email notification appearance using HTML, incoming email for an IMAP, active directory for better performance of imports, active directory searches, and login and a rich text editor for improved text formatting and handling.
Issuetrak