Review
Intuit GoPayment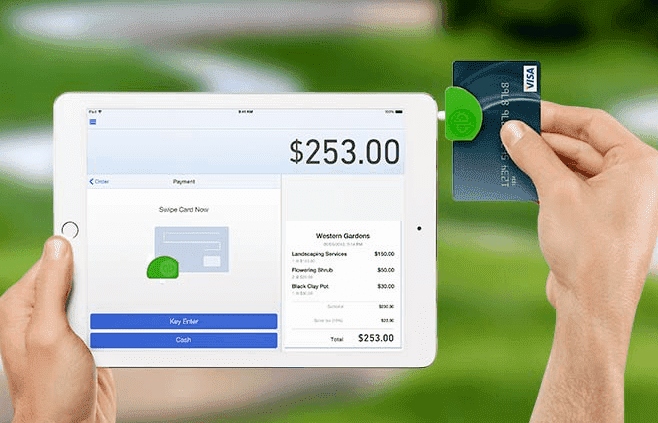 Overview
Intuit GoPayment allows to take payments anytime, anywhere, swipe, scan or key in credit cards and provide you a free card reader and app for your iPhone, iPad or Android device.
Takes all payment types
Works with QuickBooks
Allows customization
No termination fees
Safe, encrypted mobile credit card processing
$0/ month (Only pay per transaction)
Swiped/Dipped* rate: 2.40%
Keyed rate: 3.40%
Transaction fee: 25¢
$19.95/ month (Save more on each transaction)
Swiped/Dipped* rate: 1.6%
Keyed rate: 3.2%
Transaction fee: 25¢
Small (<50 employees), Medium (50 to 1000 Enterprise (>1001 employees)
QuickBooks GoPayment is a payment solution from Intuit that allows its users to accept credit card payments anywhere. Users get a free magstripe card reader with no commitment that enables them to swipe, scan or key in credit cards and take payments anytime, anywhere.
The card reader is designed to work with most popular smartphones and tablets and Intuit is constantly working to make sure it works with new devices as they come out. However, a device needs to be connected to the Internet to process transactions. Intuit will ship one credit card reader per account but users can arrange to receive more if they wish.
QuickBooks GoPayment has the ability to accept and record all credit card transactions. Plus, record any cash or check payments. Moreover, it syncs all transactions with QuickBooks and Intuit Point of Sale products to help its users to fully manage their businesses.
It also allows them to personalize their receipts and add their logos to fit their business needs. To begin the payment process a user must first swipe, key or take a photo of their customer's credit card information.
They may also process the transaction online. The customer then signs for the charge using the GoPayment app. Finally, credit card charges are processed instantly and the user can email or text a receipt to their customer.
Nevertheless, the mobile app works with iPhone, iPad, and Android devices. It is not compatible with Windows or Blackberry devices. And although Intuit does not officially support devices from other providers (such as TracFone and Cricket), they will often work with GoPayment.