Intel and Oculus Bring Virtual Reality Experience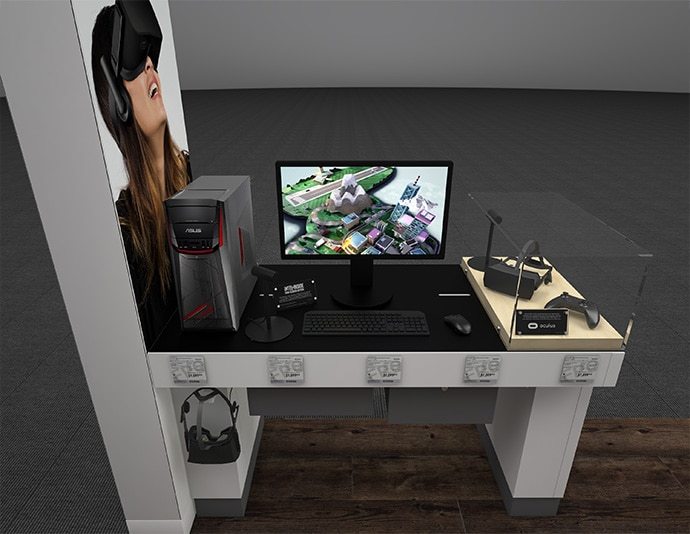 Intel and Oculus will unveil the first retail demo of Oculus Rift, giving people an opportunity to try out the long-awaited virtual reality headset, connected to an Intel-powered PC. The demo will take place in 48 Best Buy locations nationwide, exclusively those with The Intel Experience, a dedicated in-store zone that showcases the latest emerging technologies and amazing experiences that Intel brings to life. Currently, Intel Core i5 and Core i7 processors are the only processors that meet Oculus' recommended specifications for the full Rift experience, which renders realistic images and natural interactions.
There is a variety of experiences to truly immersive VR that everyone can enjoy, including VR vignettes with Oculus Dreamdeck. Ultimate thrill seekers will be able to experience what it's like rock climbing on the side of a cliff with The Climb, and in the coming weeks, to explore the beautiful alien world of Farlands.