Review
Confirmit Horizons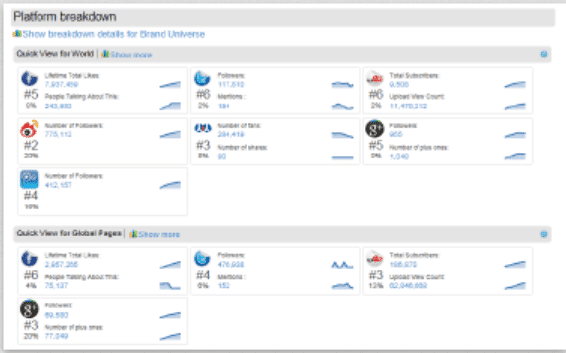 Overview
Confirmit Horizons is a flexible, multi-channel software platform for Customer Experience, Voice of the Employee, and Market Research programs. It provides you with a one-stop, feature-rich solution to gain maximum value and insight from all your feedback and research projects
Social Media Analytics Software
• Reporting and analysis
• Survey design
• Data and feedback collection
• Alerts management
• Text analytics
Small (<50 employees), Medium (50 to 1000 Enterprise (>1000 employees)
What is best?
• Reporting and analysis
• Survey design
• Data and feedback collection
• Alerts management
• Text analytics
• Social media
What are the benefits?
• Use any single or combination of channels to capture responses, maximizing response rates and insight.
• Harness the power of mobile to access hard-to-reach audiences.
• Create at-a-glance dashboards or in-depth customized reports and deliver them automatically.
• Build and run panels that deliver positive experiences to your panelists
• Unlock the insight within unstructured data
• Run feedback and research programs, knowing you're supported by world class technology.
Confirmit Horizons is a flexible, multi-channel software platform for Customer Experience, Voice of the Employee, and Market Research programs. It provides you with a one-stop, feature-rich solution to gain maximum value and insight from all your feedback and research projects. With Confirmit Horizons, you are able to uncover richer insights, so you can make smarter decisions and execute faster reactions.
Confirmit's reporting is extremely flexible and can be customized, analyzed, and visualized in virtually any way you can imagine. It provides real-time insights regardless of the channels you use to gather feedback or research data.With Confirmit's text and social analytics solutions, you can gain insight into what is being said about your business. Then, analyze the sentiment for the categories that suit your business, receive timely alerts, and align those insights with key customer metrics.