Review
InStream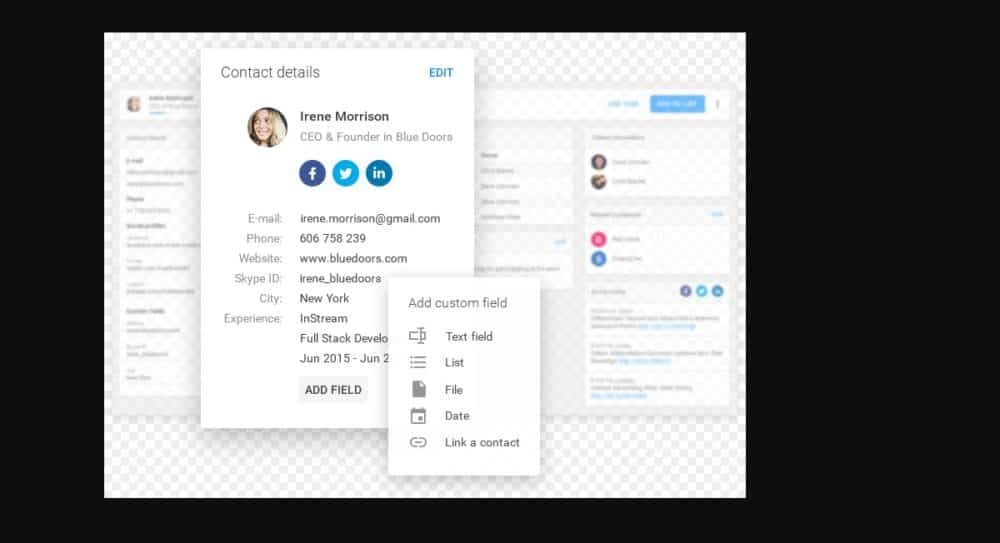 Overview
InStream build effective sales funnel and change more leads into satisfied customers and get the scalable lead generation tools to create predictable revenue. Evaluate your sales opportunities faster to shorten the process
•Contact database
•Relation list management
•Practical reports
•Interaction tracking
•Email response control
•Search functionality
•Contact management
•Status tracking
•Fast-filter options
•Freelancer: $6/month
•Basic: $10 per user/month
•Business: $19 per user/month
•Premium: $29 per user/month
Small (<50 employees), Medium (50 to 1000 employees), Enterprise (>1001 employees)
What is best?
•Contact database
•Relation list management
•Practical reports
•Interaction tracking
•Email response control
•Search functionality
•Contact management
•Status tracking
What are the benefits?
•Automatic notifications
•Goal setting / tracking
•Goal management
Reporting
•Calendar management
•Calendar sync with Google
•Social media integration
InStream is a sales, contact management and relationship automation platform, specializing in business relation development, customer service and professional sales. The tool provides a tailored system with a contact database, communication lists and practical reports, with the ability to collect additional details about clients and give insights to valuable sources.
The software is built with a centralized communication channel enabling users to communicate with contacts directly and allows users to connect to any mailbox, receive and send emails directly. The relationship intelligence mechanism is designed to monitor communication with clients, plan and automate correspondence, and engage customers directly from one platform. InStream has a built-in list functionality to store and build threads with contacts, create useful reports and lists with fast filter preferences.
The automation tool can administer revenue predictions based on an employee's average performance as well as draw an immediate overview of pipeline stages. Extended reporting and a points system is implemented to measure and improve sales, improve customer service, and to motivate employees by setting clear goals. The smart tools assists users with notifications to track all actions related to contacts, set task reminders, organize appointments and implement time management with an online calendar that can be integrated with Google.
The software automatically integrates mailboxes with Gmail accounts, contacts can be downloaded automatically from multiple accounts in one consolidated place. Users can collect additional data such as company description, phone number or address of each company by integrating their InStream account with LinkedIn, Twitter and Facebook with just one click.
You may like to read: How to Select the Best CRM Software for Your Business, Top CRM Software, Free, Open Source CRM Software  and Best Practices for CRM Implementation.