Insights-as-a-Service, from GoodData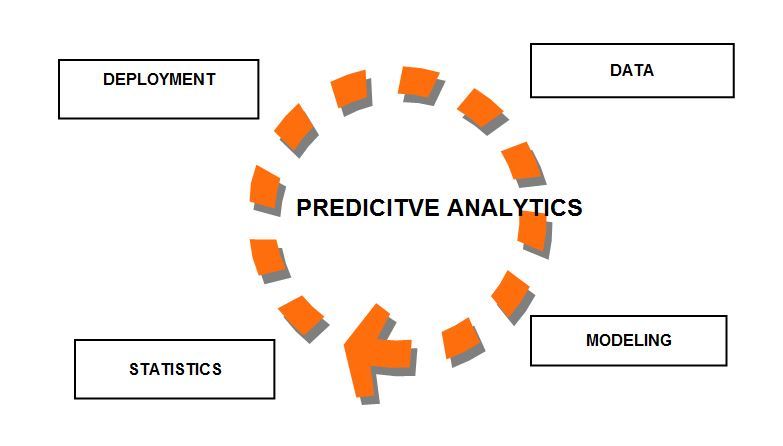 Insights-as-a-Service, from GoodData : GoodData, the leader in cloud business intelligence, did major upgrades to its GoodData platform, with enhancements to its Insights Engine, and the addition of its Analytical Designer and Data Explorer for guided business user data discovery. What makes the enhanced platform transformative and positions GoodData as the leading "Insights-as-a-Service" provider in the market, is the collective learning amassed within the GoodData Insights Network. This includes the institutional knowledge accumulated over five years of operations, service expertise and analytic activity within more than 50,000 projects in GoodData's cloud-based analytics platform.
GoodData is the industry's leading Insights-as-a-Service provider, pushing beyond traditional BI by guiding users through the use of collective learning, much like popular B2C vendors do for recommending movies or next purchases. GoodData's Insights Network mines the accumulation of the company's experience, best practices and the millions of user interactions to propel organizations to analytic maturity and business success.
"Until now, the world of BI has never been able to benefit from the "network effect" of experience, best practice and user behaviors that illuminate analytic success," said GoodData Founder and CEO Roman Stanek. "Instead, every analytics undertaking is subject to repeating the mistakes of all other BI endeavors, because they are designed from a blank canvas and deployed as islands, building no institutional knowledge. Only GoodData has amassed a "Network of Insights" within our platform to collectively guide individuals and organizations toward good analysis."
GoodData's new guided data discovery capabilities illustrate the initial ways in which collective intelligence enhances its open analytics platform:
The Insights Engine contextualizes the business problem, using best practices within the GoodData Insights Network™ to guide user analysis and remove the guesswork from generating insights. The Analytical Designer is the new visual interface that intuitively guides users through data discovery based on data context and best practices, to give users a competitive edge in achieving their business goals. This guidance accelerates adoption by avoiding mistakes of the past, while users from all customer departments make faster data-driven decisions.The Data Explorer is a new interface that allows users to add and integrate their available data sources without the need for IT support.
The need for this guided experience is illustrated in a recent blog post by Boris Evelson of Forrester Research, "When enterprise technology management can't deliver, business users build their own applications focusing on agility, flexibility, and reaction times. Alas, these noble efforts by non-technology professionals have their own set of challenges, and often result in applications and environments that do not scale, contribute to the proliferation of silos, take organizations farther from a single version of the truth, and pose high operational risk."1
GoodData, as a provider of Insights-as-a-Service, allows organizations to consolidate cloud and legacy sources--eliminating these silos while expediting the path to first insight due to the institutional knowledge within the Insights Network. The effects are profound--IT Managers gain control over enterprise data models; Marketers collaborate to gain clearer views of their customer journey; Digital Managers understand social channel ROI; and Product Managers build data products to generate new revenue. With GoodData, CEOs can transform their organizations into macro-level leading indicators in their markets.