Review
InnovateNow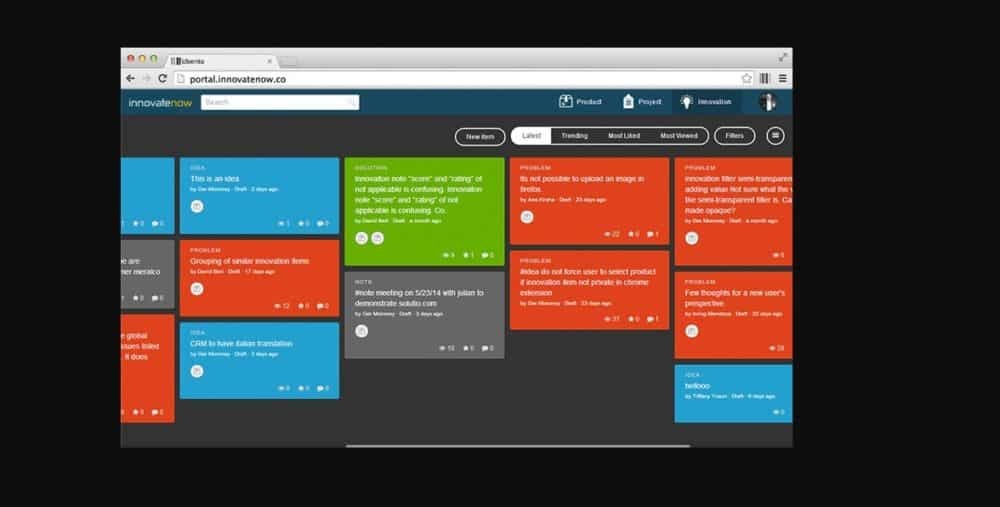 Overview
InnovateNow lets to create for every product, a prioritised Product Backlog. This contains a ranked / prioritised list of User Stories, Ideas, Issues, Changes and Features you wish to build. Your Product Backlog can be shared with the IT development teams to begin the technical build work required to make your product a reality
Product Management Software
• Ideas & Innovation
• Product Management
• Project Management
• Starter-$0
• Small-$75 -Per Month Per Product Manager
• Medium $150 Per Month Per Product Manager
Small (<50 employees), Medium (50 to 1000 Enterprise (>1001 employees)
What is best?
• Roadmapping
• Innovation Canvas
• Innovation prioritisation
• Collaboration & Social
• Product Backlog
What are the benefits?
• Starter Edition limited functionalities
Innovatenow lets users develop amazing products, roadmaps, product innovation and promote agile development and collaboration. Innovatenow's Innovation Canvas liberates users' ideas, problem statements and solutions by capturing the users' teams' ideas the smart way.
When in the office or when mobile, users can gather, prioritize and transform ideas into measurable improvements to their portfolios, thanks to the innovation canvas. Innovatenow also has the Innovation prioritization which ensures the brightest ideas get to the top. Users can start prioritizing all ideas against the most important dimensions: Effort & Impact, financial value, lifecycle and popularity.
Innovatenow also offers smart note taking which lets users be more productive at capturing their thoughts because with a single click, users can convert a note to an idea, problem or solution. Innovatenow has a google extension where users can use the InnovateNow button in Google Chrome to create a Note, Idea, Problem Statement or Solution or even transfer across the webpage they are viewing and tag everything to a Product. InnovateNow shows trending topics and a dashboard so users can steer innovation in the right direction.
Users can email Ideas, problem statements, solutions or notes to InnovateNow which immediately appears in the innovation canvas. Innovatenow also has Roadmapping which lets users build beautiful roadmaps with the ability to pivot in multiple dimensions. Users can use InnovateNow as their primary source of Product Design knowledge for collaboration to reduce the number of emails being sent between their team members. Innovatenow manages users' project risks and ensure all risks are being appropriately registered by teams and so when a risk changes, team members will get a notification.
You may like to read: Top Product Management Software and How to Select the Best Product Management Software for Your Business