Review
Innotas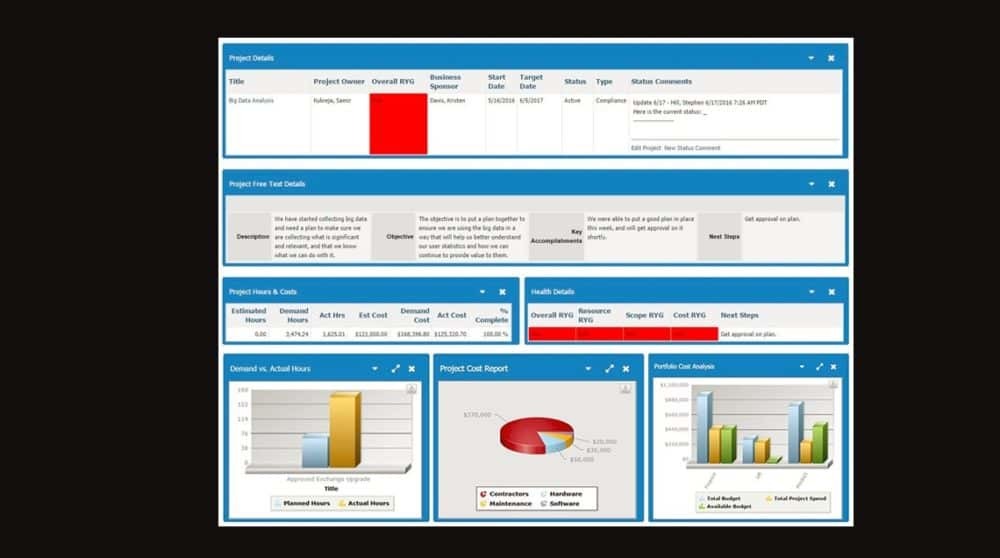 Overview
Innotas provides a top down approach to project portfolio management (PPM) and is completely hosted in a secure cloud platform which provides visibility into the user's programs, projects, and resources to enable visibility, alignment, and improved execution across the user's enterprise
Project Portfolio Management (PPM) Software
• Quantify your true resource requirements for planned projects
• Gather scores from across the organization throughout the project lifecycle for prioritization of the highest value work and requests
• Define and schedule project plans or interface with Microsoft Project and Atlassian JIRA
• Intuitive workbench for assigning, tracking, and managing project tasks
• Monitor time, budgets, and expenses for both billable and non-billable activities
Small (<50 employees), Medium (50 to 1000 Enterprise (>1001 employees)
What is best?
• Gather scores from across the organization throughout the project lifecycle for prioritization of the highest value work and requests
• Define and schedule project plans or interface with Microsoft Project and Atlassian JIRA
• Intuitive workbench for assigning, tracking, and managing project tasks
• Monitor time, budgets, and expenses for both billable and non-billable activities
What are the benefits?
• Provides a top down approach to project portfolio management
• Create as many portfolios as required to drive business alignment
• Supports multi-level, configurable drilldown, and customizable dashboards
• Intuitive and easy-to-use setup
• Increase visibility into your portfolio of work
Innotas provides a top down approach to project portfolio management (PPM) and is completely hosted in a secure cloud platform which provides visibility into the user's programs, projects, and resources to enable visibility, alignment, and improved execution across the user's enterprise.
Innotas project portfolio management (PPM) offers features such as Strategic insight and visibility into project and program groupings, Organize projects in any number of portfolios, Flexibility, Enhanced Visualization, Reporting analytics with out-of-the-box metrics, flexible filters, and custom report fields, Increase Communication, intuitive and easy-to-use setup, Demand Planning, Capacity Planning, What-If Scenario Planning, Time Tracking, Scoring, Smart Decision Making, plan, task management, visibility, capture, route, alert, Financial Tracking, Financial Reporting and System Integration.
Innotas Project Portfolio Management (PPM) also provides easy to configure dashboards so the user and the user's stakeholders can view key performance indicators and empowering the users to make better decisions. Innotas Project Portfolio Management (PPM) has the industry's most robust resource management tools enabling the user to focus on the initiatives that provide the most business value.
Innotas Project Portfolio Management (PPM) provides a fast and lean approach to scoring and prioritizing the user's work and enabling the user to make decisions with confidence.
Innotas Project Portfolio Management (PPM) includes a project request management system that enables efficiency for approving and planning requests. Innotas project management modules enable accurate project timelines, forecasting, and flawless execution which improves project execution and control across the user's entire project portfolio with 100% visibility into every aspect of each project.
You may also like to read: Top Project Portfolio Management (PPM) Software and How to Select the Best Project Portfolio Management (PPM) Software for Your Business