Infusionsoft gets $55 million in Series D growth financing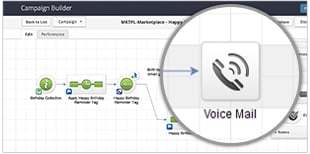 Infusionsoft gets $55 million in Series D growth financing : Infusionsoft announced it closed $55 million in Series D growth financing and the investment was led by Bain Capital Ventures with participation from prior investors Signal Peak Ventures and Goldman Sachs. This is the fourth round of financing Infusionsoft has raised since 2007, bringing its total capital raised to more than $125 million.
The new investment will be used primarily for further product development and commercial expansion.This financing comes on the heels of a record-breaking year for the company. Some highlights from 2014 include:
• Adding more than 8,300 customers, bringing the total to more than 25,000 customers and 87,000 users in 100 countries
• Users adding more than 290 million contacts since the company's founding
• Users sending 3.8 billion emails year-to-date
• Hiring more than 225 employees, bringing the total to more than 600
• Adding 550 Affiliate, Referral and Certified Partners in the past quarter, bringing the total to 1,500 for the year
• Growing the total count of apps in The Marketplace by Infusionsoft to 150, an increase of more than 78 percent since the end of 2013
• Releasing new mobile-focused product releases like Snap by Infusionsoft and Infusionsoft Mobile
• Reaching record attendance with 3,000 small business owners at ICON14, the company's annual small business conference
Infusionsoft is the leading sales and marketing software for small businesses, designed to help them get organized, grow sales and save time. Unlike other software providers, Infusionsoft is solely focused on small business success and provides one easy-to-use system for sales and marketing.
"The combination of Infusionsoft's product with the services and community the company provides has helped our sales and marketing efforts tremendously," says Ken Chandler, Vice President of Presidential Pools & Spa in Phoenix. "Infusionsoft's growth is great for small businesses everywhere, but it's also fantastic news for Arizona and its business community. They are truly an Arizona company on the rise."