Informatica MDM Cloud Edition Integrate and Unify Business Data from all Clouds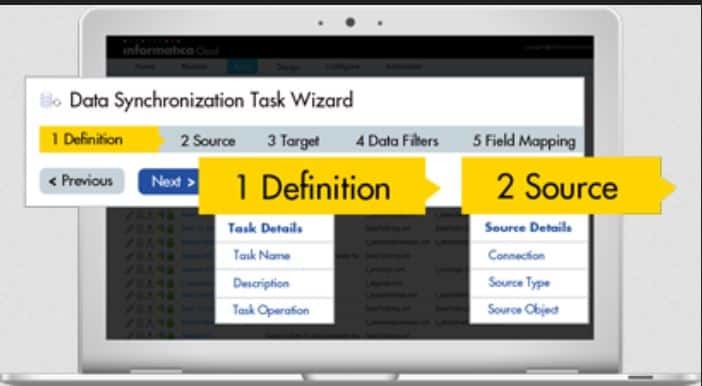 The Summer 2016 release of Informatica Cloud delivers the complete Integration Platform as a Service (iPaaS) for cloud data, application and process integration, cloud data quality, cloud data masking and security, and cloud mastering. Informatica, provides unified integration cloud that enables companies to easily and cost-effectively harness the increasingly voluminous datasets moving to SaaS apps, such as Salesforce, Workday and NetSuite, and cloud platforms (PaaS), such as AWS and Azure. Informatica delivers relevant and trustworthy data to both cloud and on-premise with a unified integration cloud powered by metadata intelligence that abstracts away the complexity of accessing, transforming and unifying data from the disparate underlying sources.
Informatica MDM Cloud Edition brings all the capabilities of Informatica MDM and combines them with the speed and agility of Amazon (AWS) to deliver a single view of customers in the cloud. Additionally, Informatica MDM Cloud Edition provides award winning data security to ensure business-critical data is safe in the cloud while helping eliminate infrastructure cost. Informatica Cloud Data Integration Hub increases integration efficiency by publishing the data once and consuming it by many subscribing applications. This gives business easy access to published data with self-service publications and subscriptions. Informatica Cloud B2B Gateway extends organizations' integration to its B2B partner communities, which allows for management and tracking partners and messages exchange.
Informatica MDM, is now available in a cloud edition, running as a hosted service on Amazon Web Services. Customers are freed to focus on the value they want to drive from their data, while leaving IT management to Informatica experts.
With the rapid proliferation of SaaS applications, cloud business intelligence, visualization and data warehouses, organizations are looking for more agile and efficient integration and synchronization of cloud data so they can use it to drive enterprise value. Informatica Cloud Integration Hub simplifies and modernizes data integration by putting self-service publish/subscribe data integration capabilities into the hands of the business. Data can be published once and consumed many times by subscribing applications. In moving away from point-to-point integrations, organizations can better manage the proliferation of cloud applications, while business users gain easy access to published data at the time and in the format they need it.
Rapid onboarding and agility in working with partners is a success driver across many industries. Informatica B2B Gateway extends an organization's integration infrastructure to its outside partners throughout-of-the-box business and accounting as well as EDI mappings, which prepare, translate and transfer information. The benefits include simplified and accelerated partner onboarding, allowing partners to engage more quickly while organizations gain visibility into what partners are doing and are able to better track and manage their partnerships.
IoT data is anything but homogenous. Machines, sensors and devices have their unique signals and logs that need to be aggregated and integrated into new business processes for competitive advantage. Providing innovative functionality for the market, Informatica Intelligent Structure Discovery automates the integration of IoT data by detecting unique data structures and automatically transforming any log into a meaningful data format so applications and business processes can pull out the information they require.