Infor CloudSuite for Food & Beverage for Lower Total Cost of Ownership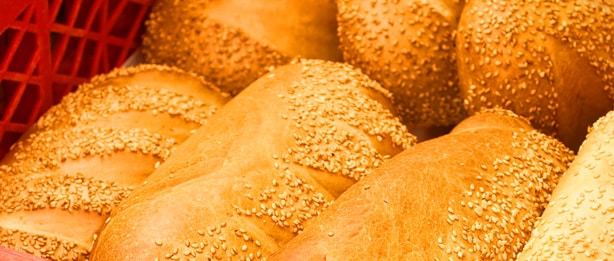 Infor CloudSuite for Food & Beverage for Lower Total Cost of Ownership : Infor, a leading provider of business application software serving more than 73,000 customers, announced Infor CloudSuiteTM Food & Beverage to provide food and beverage manufacturing customers with access to applications in a cloud environment. Infor CloudSuite Food & Beverage offers customers a flexible approach for hosting applications, with a lower upfront IT investment and a subscription-based delivery model. Powered by Amazon Web Services (AWS), Infor CloudSuite combines a beautiful software experience with a strong layer of industry functionality.
Infor CloudSuite Food & Beverage is specially designed to meet the needs of process manufacturing customers and provides tools to improve margins by solving common challenges such as short-shelf life and ingredient variability. The solution offers the same proven capabilities as Infor's leading edge on-premise solution, but in a quickly deployed, easy to maintain and highly scalable cloud environment. This solution provides functionality, flexibility and reliability in a cloud environment, allowing customers to significantly lower capital investment for IT, while improving their overall agility in this fast paced industry.
According to a recent Gartner report, "Cloud services will ultimately help manufacturing operations create, improve or sustain manufacturing improvements; provide multisite and multitier visibility; scale more effectively than traditional, on-premises approaches; and contribute toward a flexible and agile manufacturing network."
The product suite will offer industry-tailored functionality such as forecasting and demand features that drill down to hours and minutes. Production planning, scheduling, tracking, traceability, recipe management and quality compliance are all key components of Infor CloudSuite Food & Beverage. The cloud delivery ensures access to built-in support for global operations as well as security that follows industry best practice protocols.
Infor CloudSuite customers also gain access to industry-specific analytics, which are delivered through a unified suite that employs a unique user interface to provide critical data and metrics to end-users. The suite utilizes Infor ION® a purpose-built middleware and social collaboration engine Infor Ming.leTM, which facilitates internal and external communications between customers and their suppliers. Customers experience a faster return on investment (ROI) as well as scalability through a subscription model. Without the need to purchase additional onsite servers and hardware or hire supplemental IT staff, customers can significantly lower upfront investment costs by deploying Infor CloudSuite Food & Beverage.
"Process manufacturers are constantly searching for an edge to help reduce costs and increase efficiency, Infor CloudSuite Food & Beverage offers a meaningful resource to improve responsiveness and ensure that they always have access to the latest technology from Infor," said Mike Edgett, industry & solution strategy director, Process Manufacturing, Infor. "Infor is dedicated to providing customers with the most flexible solutions that achieve both immediate and future operations-related savings, without sacrificing the reliability of the technology."