InfinityHR Partners with ZipRecruiter for Job Posting Service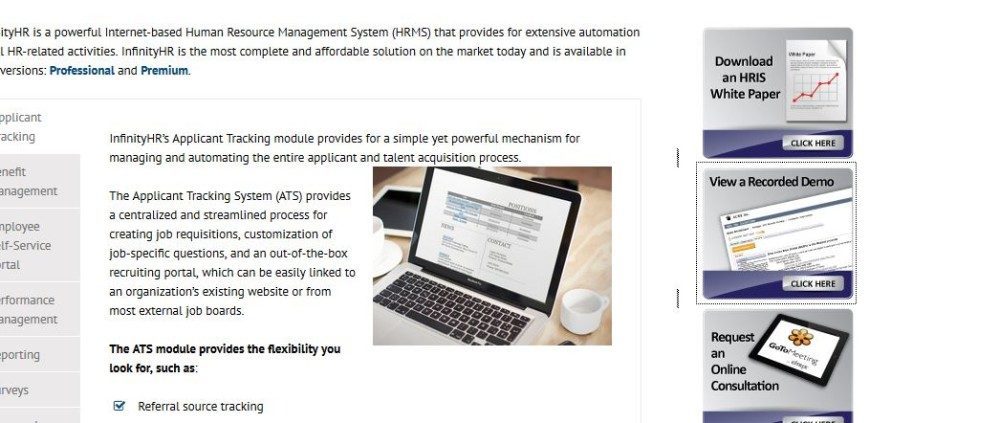 InfinityHR, a leading provider of cloud-based HCM solutions, announced that it has established a partnership with ZipRecruiter for job posting services to complement its recruiting functionality.
Jeff Torczon, CEO of Infinity Software Solutions, Inc., said this new and exciting partnership will benefit current InfinityHR users and partners. "Our partnership with ZipRecruiter makes it easy for our customer base to quickly acquire job posting capabilities by having access to ZipRecruiter's job board suite and leveraging their existing relationships and technologies," he said.
Powered by ZipRecruiter, InfinityHR users will be able to reach the right candidates and make the best hiring decisions with single-click postings to 100+ leading job networks and 25M job seekers through ZipRecruiter's email job alert program. "We are thrilled to work with InfinityHR to offer ZipRecruiter services directly through their HR platform," said Ian Siegel, Chief Executive Officer of ZipRecruiter. "Partnering with InfinityHR will give recruiters the ability to distribute their jobs to 50+ job boards with one click. We know this partnership will make job distribution an even more streamlined and cost-effective experience."
InfinityHR is the flagship product of Infinity Software Solutions, Inc., demonstrating the company's ability to combine strong technological expertise and years of HR and Payroll experience into the best software currently on the market.
ZipRecruiter allows small businesses, individual employers and recruiters to easily reach the right candidates and make the best hiring decisions with single click postings to 100+ leading job networks. ZipRecruiter uses their machine-learning algorithm to take a haystack of jobseekers and mine for the needle employers are targeting