Review
iMIS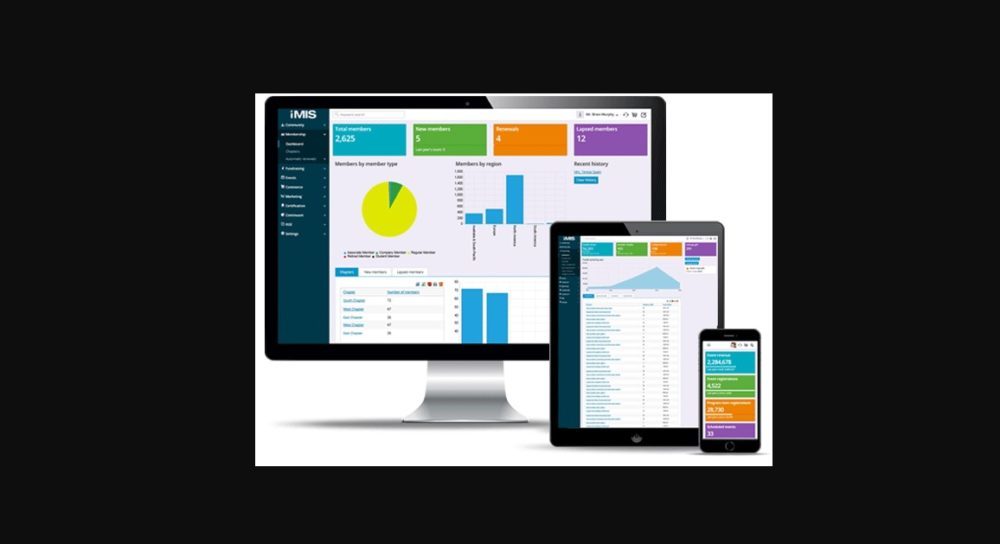 Overview
iMIS fuses database management and web publishing in a single cloud-based engagement management system (EMS)™ — eliminating data silos, improving reporting, and enabling continuous performance improvement.
Association Management Software
• Contact management
• Fundraising
• Crowdfunding
• Membership
• Commerce
• Certification
• Dashboards
•Standard us- $175/
•Standard- € 160
•Standard- £ 140
Small (<50 employees), Medium (50 to 1000 Enterprise (>1001 employees)
What is best?
• Contact management
• Fundraising
• Crowdfunding
• Membership
• Commerce
• Certification
• Dashboards
• Automation
What are the benefits?
•Secure, scalable, and flexible software built on Microsoft Technology
•Turn data into actionable insights with visual dashboards
•Broad range of features plus a library of add-on apps
•Easy to configure, easy to upgrade, and easy to integrate
ASI (Advanced Solutions International) is the company behind iMIS that uses a member and donor engagement management system and has helped thousands of non-profits reduce expenses, grow revenue and improve performance through proven solutions, best practices and ongoing client advice. IMIS is a software that fuses web publishing and database management in a single cloud based engagement management system.
The software iMIS is mainly built to help an association turn its best donors into most efficient and productive fundraising advocates. Through iMIS data silos are eliminated, continuous performance improvement enabled and improved reporting. ASI the company behind iMIS, a non-profit management system and a cloud based association that is PCI-validated and mobile ready, offers solutions that include fundraising, events, certification, membership, automation, online communities, email, website management and dashboards.
The software built by ASI is built on a responsive web design that can be used on multiple devices. The software iMIS enables fundraising capabilities in intuitive platform. The software also contains CMS and CRM. The software also has an events dashboard, community dashboard, commerce dashboard, membership dashboard and fundraising dashboard.
Users using the software from ASI are able to connect with donors, members and other constituents with an aim to improve engagement and increase retention. The event management feature in the events dashboard enables logistics, planning, registration of events and communication. The pricing under the events dashboard is based on membership type, registration date and demographic information.
Through iMIS you are able to tailor your fundraising events based on the preferences and needs of your participants. This is useful to you as it will provide your participants best experience and encourage future participation and engagement.
You may like to read: Top Free & Premium Association Management Software (Membership Management Software) and How to Select the Best Membership Management Software for Your Business