Review
Idea Drop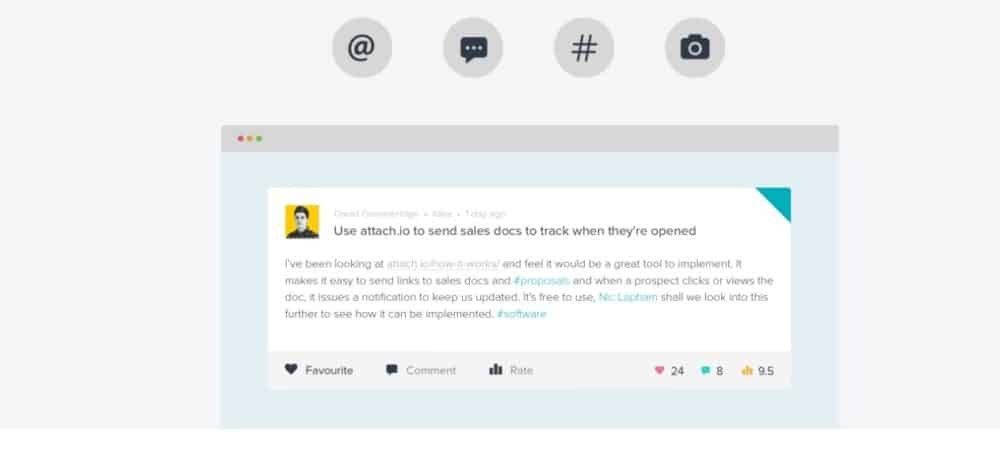 Overview
Idea Drop is smart and intuitive idea management software that your team will love.Idea Drop makes the process of capturing ideas effortless. It has never been easier for your employees to share fresh insight, improvements and ideas about your business, whatever they're doing and wherever they are.
•Collaboration
•Analytics
•Dashboard
•Identity cloaking
•Real-time
•Idea Ranking
•Recommendation
•Email Notifications
•PRO - £7 per user, per month
Small (<50 employees), Medium (50 to 1000 Enterprise (>1001 employees)
What is best?
•Collaboration
•Analytics
•Dashboard
•Identity cloaking
•Real-time
•Idea Ranking
•Recommendation
What are the benefits?
•Trending Topics
•Idea Feeds
•Rewards System
•Integrates Social Media
•Notifications & Email Alerts
•Mobile Apps iOS and Android
•Export Data .csv Format
Idea Drop is designed to generate and capture new ideas, gathering insight across teams, departments and offices globally. The central innovation flow is structured to engage a broad range of team members.
Users can use the 'cloak' button when contributing an idea, to hide their identity if they choose too. The social element of the software keeps participants engaged with link sharing, comments, #hashtags, attachments and favourites.
With the Idea Drop application users can share commercial or operational challenges with a wider group, set deadlines and offer rewards. The platform has the capability of creating unlimited sub-communities within an organisation depending on whether users don't want to share data. Broadcast ideas and innovation challenges to hand-picked individuals, selected teams and departments, or an entire organisation by determining permissions and rights.
The software allows users to stay up to date with push notifications, customised email alerts and posts whilst integrating into a feed. Set prizes or rewards as well as deadlines to encourage a flow of ideas faster.
The dashboard has a character counting tool to encourage users to limit post length and encourage a regular flow of concise ideas. The platform is engineered to uncover, curate and execute ideas collaboratively by automatically ranking and scoring ideas in real-time, based on social indications from the community. Users can track trending topics with #hash tags that can be filtered and reported on the home feed.
With in-built smart filtering tools, users can track, monitor and review ideas. The real-time dashboard produces insights, metrics and visual snapshots into the innovation process, including trending hashtags, top users, user activity and volume metrics.
You may like to review: Top Idea & Innovation Management Software