IBM Watson Health Collaboration Creation of Cognitive Apps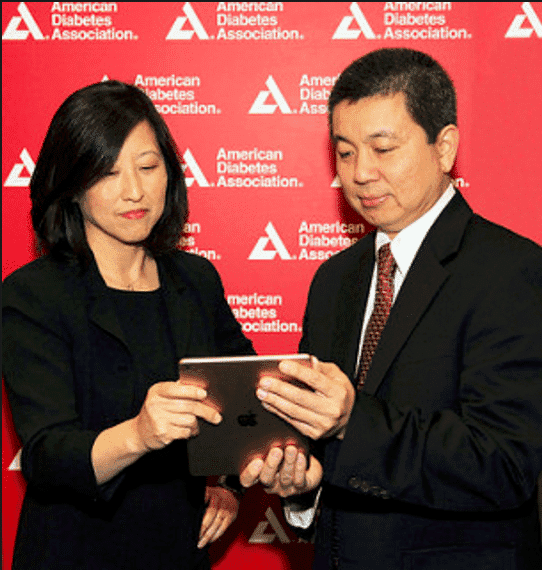 The American Diabetes Association and IBM aim to build a first-of-its-kind diabetes advisor for patients and caregivers. As part of their commitment to the diabetes community, the organizations also announced a challenge to app developers to propose cognitive innovations that may transform how diabetes is prevented and managed. The goal of the collaboration is to develop Watson-powered solutions that enable the diabetes community to optimize clinical, research and lifestyle decisions, and address important issues that influence health outcomes, such as social determinants of health.
Diabetes is one of the most common and costly chronic diseases plaguing communities and straining health systems around the world. With 1.4 million people diagnosed in the U.S. each year, there are now more than 29 million Americans living with diabetes and another 86 million with prediabetes. Globally, there are 415 million people living with diabetes. Poorly managed diabetes can lead to serious health complications such as blindness, kidney failure, hypertension, amputation and hypoglycemia. Diabetes and prediabetes cost $322 billion per year, and 1 in 5 healthcare dollars is spent caring for people with diabetes.
"For more than 75 years, the American Diabetes Association has promoted a data-driven approach to clinical care and disease management because we know it can significantly improve peoples' lives while also reducing health care costs," said Kevin L. Hagan, CEO of the Association. "By combining the Association's enormous body of valuable data with Watson's cognitive computing capabilities, we will empower people living with diabetes, clinicians and researchers with better data and better insights, which ultimately can lead to better outcomes."
As part of the collaboration, Watson will be trained to understand diabetes data with the goal to identify potential risk factors and create evidence-based, confidence-ranked recommendations for a range of health decisions. Watson will ingest the Association's rich repository of clinical and scientific data, which includes 66 years of data, as well as the Association's aggregated data about self-management, support groups, health/wellness activities and diabetes education. New offerings developed through the collaboration may also draw on data and insights from IBM's Watson Health Cloud and will leverage Watson's capabilities, such as deep Q&A, natural language processing, engagement advisor, similarity analytics, predictive analytics and personality insights.
For providers, the team plans to create a cognitive diabetes database to help inform treatment decisions and care management approaches. Healthcare providers could tap into personality insights through Watson to tailor their treatment approaches to the needs of an individual. Additionally, providers could identify and address potential risk factors for their patients by comparing an individual to population-level trends of patients with similar characteristics.
For researchers, the Association and IBM Watson Health plan to create a cloud-based data and insights service that enables scientists to apply Watson to the Association's body of clinical and scientific evidence to help them find hidden patterns, potentially identifying the next frontiers for therapeutic discovery. This tool could accelerate significant breakthroughs in some of the most pressing areas of diabetes research.
For patients and caregivers, cognitive tools for people living with diabetes or prediabetes could be developed to provide tailored information and insights, reflecting individual factors such as demographics, disease stage, treatment regimen and behaviors. For example, the collaboration could lead to the creation of a dynamic mobile app that is integrated with Watson Care Manager and may become increasingly personalized as individuals engage with it, effectively getting "smarter" each time it is used.