Review
IBM Unica Marketing Automation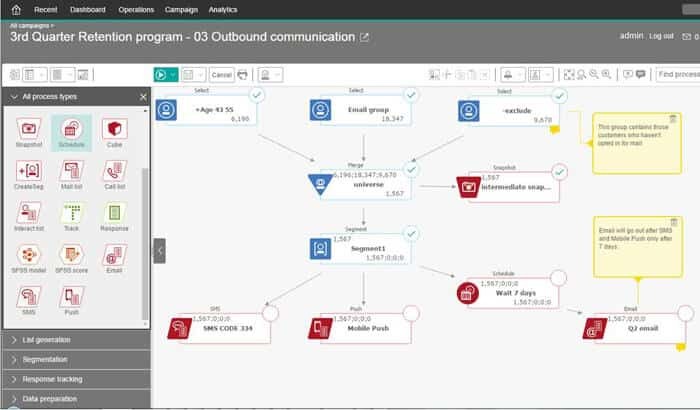 Overview
IBM Unica products enable marketers to deliver exceptional customer experiences through coordinated, personalized interactions across multiple channels to increase loyalty and drive revenue growth
Marketing Automation Software
IBM Unica products enable marketers to deliver exceptional customer experiences through coordinated, personalized interactions across multiple channels to increase loyalty and drive revenue growth. IBM Campaign provide sophisticated campaign management to automate marketing programs across channels. IBM Interact deliver the optimal personalized messages in real-time across marketing channels.
IBM Contact Optimization determine the optimal contact strategy for individual customers. IBM Marketing Operations roll out marketing campaigns faster by tracking processes, budgets and expenses with one collaborative tool.
IBM Opportunity Detect apply sophisticated event and pattern detection to better understand customer behavior over time. IBM Distributed Marketing enable field marketing teams to customize corporate marketing campaigns for local use.
You may like to read: Top Free, Premium & Open Source Marketing Automation Software and How to Select the Best Marketing Automation Software for Your Business