Review
IBM OpenDX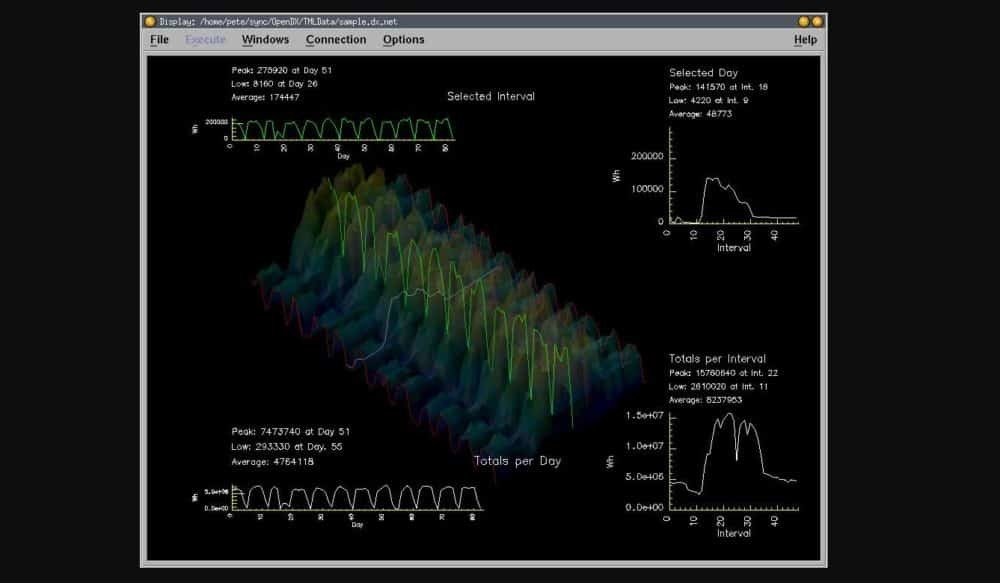 Overview
OpenDX gives you new control over your data...and new insights into their meaning
Chart Builder Software Open Source
• Graphical User Interface
• More and Better Functional Modules
• Enhanced Data Model
• Advanced Execution Environment
Small (<50 employees), Medium (50 to 1000 Enterprise (>1001 employees)
OpenDX, which means Open Data Explorer, is an open source software that gives users a newer way to control their information and data. It is IBM's version of IBM Visualization Data Explorer, but in an open source environment. IBM Visualization Data Explorer was introduced in 1991 and has been consistently improved and extended, with its license now available to anyone for free.
IBM made OpenDX to attract more users or developers and take advantage of their creativity and innovative visualization capabilities. It is also IBM's way to remain committed in providing non-proprietary and open standards when it comes to technological projects and development.
OpenDX allows users to be more creative in handling various data as the software will let its users visualize and go beyond their imagination – more than they can imagine. This makes the software really powerful and yet easy to use. The software also boasts of having hundreds of features and functions that seem to be very sophisticated, but are certainly helpful to various clients all around the world.
Since OpenDX is an open source software, its license allows any users to study, distribute, create, develop, and change the software for whatever purpose they need it for. This promotes collaborative development and results in a more diverse visualization and design. It also offers its users excellent flexibility when it comes to creative visualizations.
When you use OpenDX software, you can be as creative and bold as you can be. It is a software that exhibits the power of technology and how it has continuously changed and advanced throughout the years. It comes with several features and functions that allow visualization in the areas of engineering, science, and analytics.
You may like to review: Top Data Visualization Software, Free, Open Source and Top Data Visualization Software and How to Select the Best Data Visualization Software for Your Business