IBM New IBM MobileFirst Platform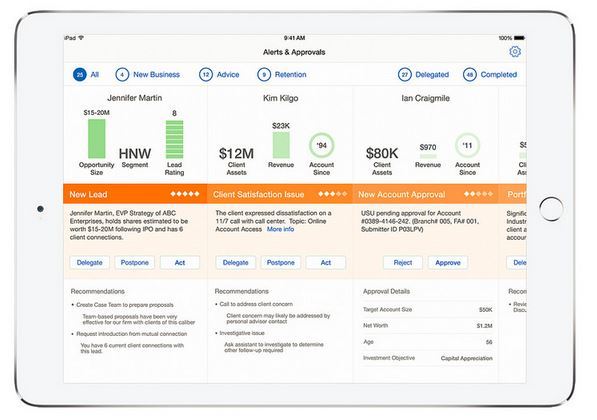 IBM New IBM MobileFirst Platform: IBM announced New modular mobile solutions to empower organizations with greater flexibility and speed to better enable employees, engage customers and drive business growth. The new IBM MobileFirst Platform helps organizations effectively manage an increasing number of apps and support successful mobile adoption across the enterprise. In the next 12 months, more than half of organizations plan to develop six or more apps.1 While organizations are ready to accelerate their mobile strategies and expand mobile app portfolios, many continue to grapple with security, integration and ongoing management challenges, especially in environments with apps that span multiple types of phones and tablets, tasks and user responsibilities. As a result, 85 percent of companies admit to a backlog of up to 20 apps.2
With access to cloud-based or on premise capabilities, organizations using the IBM MobileFirst Platform can more easily secure, personalize and integrate data from multiple sources to improve decision-making and the user experience. Clients can use the platform to build and deploy mobile apps, or integrate apps built with third party tools. It is optimized for native, HTML5 and hybrid development, or any combination of these approaches. IBM also offers a tailored version of the platform, designed specifically for native iOS development.
Whether just getting started or on track to rapidly increase their number of enterprise mobile apps, organizations can benefit from multiple IBM MobileFirst Platform capabilities including the ability to:
• Continuously Improve – Collect in app usage and feedback for enhanced sentiment analysis and crash analytics; more easily manage app iterations and release cycles.
• Secure – Protect enterprise data from exposure through mobile exploits using advanced user authentication and supporting app authenticity, encrypting local data and performing app scanning.
• Contextualize and Personalize - Develop proximity-aware mobile apps to create relevant, contextual mobile experiences that connect insights from digital engagement and physical presence.
• Enable Data Rich Apps – Provide mobile data through the platform's Cloudant module that allows organizations to store, sync, scale and connect to data in enterprise systems.
"We want our developers to focus on building new features that deliver an amazing experience to the 40 million users of our fitness apps, not losing time worrying about back-office infrastructure administration," said Joe Bondi, CTO, RunKeeper. "With mobile data as a service capabilities powered by the Cloudant Data Layer, we have been able to do exactly that, and easily create secure, location-based interactions with users."
With a comprehensive set of mobile platform services available in the cloud or in a data center, IT teams can easily incorporate the IBM MobileFirst Platform into existing apps and provide users with access to platform capabilities when and where they need them. This flexibility empowers teams to focus on creating business value, not spending time on tasks that can be standardized and addressed with the platform. The IBM MobileFirst Platform also enables IBM Business Partners and their developers to enhance their offerings and continue to help enterprise clients accelerate mobile adoption.
A recent commissioned study conducted by Forrester Consulting found that using the IBM MobileFirst Platform results in an ROI of nearly 107 percent, with payback time of less than eight months, compared to individually integrating disparately built mobile apps into the enterprise.3 Compared to other mobile enterprise solutions, the IBM MobileFirst Platform enables clients to enhance current mobile investments, versus requiring a rip and replace of current solutions, while providing greater speed to market and responsiveness to end-user interactions and feedback.
"Based on thousands of client engagements, we appreciate that no matter where clients are in the process of executing their mobile strategies, the pressure on speed is creating tremendous business and technology challenges," said Phil Buckellew, vice president, enterprise mobile, IBM. "With new cloud-based and on premise services we continue to make investments in the IBM MobileFirst Platform to ensure our clients can move at the speed of mobile while securely connecting to the enterprise."