Review
IBM Kenexa Talent Acquisition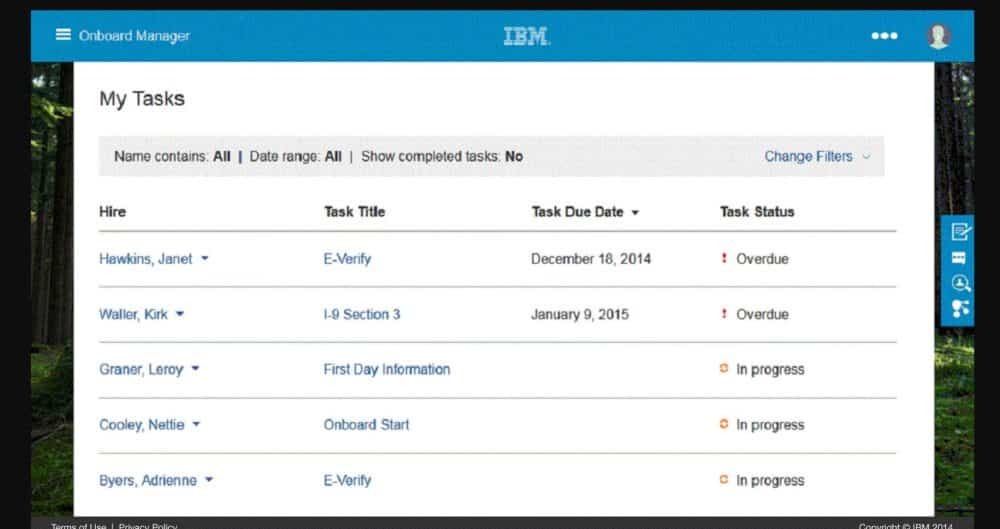 Overview
IBM Kenexa Talent Acquisition Suite is an integrated suite of recruitment solutions and add-ons. It includes behavioral marketing tools to proactively attract and nurture top talent, motivate jobseekers to connect, generate qualified applications, and increase new-hire productivity
Talent Management Software
• Talent acquisition
• Select and hire the best fit talent
• Assessment test
• Build proactive top talent pipelines
• Engagement surveys
• Provide exceptional mobile experiences
• Interactive visualization
Small (<50 employees), Medium (50 to 1000 Enterprise (>1001 employees)
What is best?
• Assessment test
• Build proactive top talent pipelines
• Engagement surveys
• Provide exceptional mobile experiences
• Interactive visualization
What are the benefits?
• Work with precision to eliminate guesswork during recruitment
• Incorporate the art and science of modern recruitment
• Use cognitive analytics tools o explore workforce data
• Use assessment test to hire and position talent
• Engage employees in survey for better strategies
IBM Kenexa Talent Acquisition Suite is an integrated suite of recruitment solutions and add-ons. It includes behavioral marketing tools to proactively attract and nurture top talent, motivate jobseekers to connect, generate qualified applications, and increase new-hire productivity.
Engage candidates on social media and deliver an exceptional candidate experience on virtually any device. You can make the application process as easy as shopping online, and quickly identify and select best-fit candidates using assessments powered by IBM Watson analytics. It is easy to get started: Most hiring managers can use the system without training. IBM Kenexa talent management system relieves an organization of the challenges faced in building and maintaining a smarter workforce.
This is done by blending in workforce science, analytics and collaboration, so as to achieve the aim of finding and retaining top talent while at the same time getting the best out of the current employees to get positive business results. The main features covered are: talent acquisition, HR analytics, assessment test, learning and development and engagement survey. Talent acquisition solutions include recruiting software incorporates the art and science of modern recruitment, with behavioral science and designed to attract, engage, heir and on board the right talent. It has been designed with precision to eliminate any guesswork in the recruiting process. Streamlined hiring tools accelerate the new hire time while maintaining productivity and engagement at the same time providing a positive experience to candidates.
HR analytics solution gives insight in cognitive analytics to HR professionals, allowing them to explore virtually any workforce data, predict outcomes and share pertinent information with others, in order to align the organization better. The assessment test allows the recruiter to measure potential candidates' skills and even after hire. The assessment comes in handy during the pre-hire period, allowing the recruiter to concentrate only on potential candidates. It also aids the organization during the post-hire period to identify talent needs and nature potential leaders. The software is further graced with learning management system which offers solutions such as social learning, learning content system and IBM learning services. Aligning the learning strategy with the overall business strategy to positively impact your bottom line results.
You may like to read: How to Select the Best Human Resource Software for Your Business and Top Talent Management Software