Review
HyperRESEARCH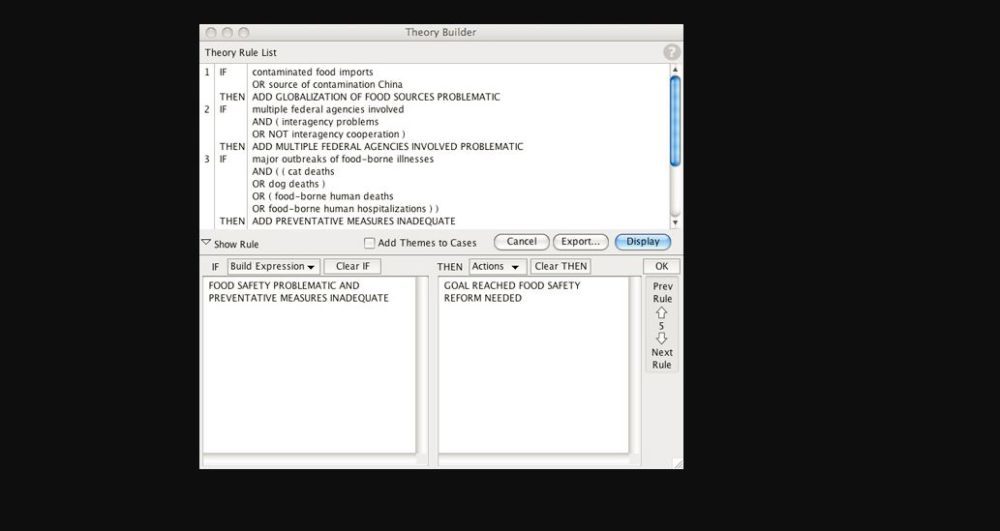 Overview
HyperRESEARCH is flexible and reliable. It moves beyond electronic cut-and-paste methods of data sorting to truly assist in data analysis and theory building.
Qualitative Data Analysis Software
• Importer tool takes your survey data from a spreadsheet
• Automatically builds a complete study
• Easy to use
• Qualitative data in a mixed methods study
• Runs on multiple technological platforms
• HyperRESEARCH $999.00
• HyperTRANSCRIBE $199.00
• HyperBUNDLE $1,139.00
• HyperRESEARCH $699.00
• HyperRESEARCH $499.00
• HyperRESEARCH Upgrade
• HyperTRANSCRIBE $99.00
• HyperBUNDLE $569.00
• HyperRESEARCH $199.00
Small (<50 employees), Medium (50 to 1000 Enterprise (>1001 employees)
What is best?
•Improved media sources enable you to enter start and end times when coding video clips.
•Case and code filters can now filter by source file as well as individually by code and by code relationships.
•Automatically creates a single compressed file out of a study file and its sources.
What are the benefits?
• Improved page layout and printing
• Improved handling of accented case and code names between platforms
• Improved text source window scrolling and selection
• Improved Annotation handling
• Many more enhancements and integrity improvements
HyperRESEARCH is a Simply Powerful Tool for Qualitative Analysis. The tool is easy to use, cross-platform, flexible, powerful, and cost-effective. The intuitive interface and well-written documentation get users up and running with their data quickly and easily.
Research assistants can be easily taught how to code and retrieve data without having to use any of the more powerful features. Its cross-platform capabilities allow users to use it anywhere, on any computer. They also make it easy for computer-diverse groups to work together on the same study.
The program's license lets professionals to use the program on all their computers (work, desktop, and laptop) without paying extra. It runs natively on Macintosh and Windows machines. The HyperRESEARCH application is so small that a user can run it from a USB thumb drive— put both Mac and Win versions on there and get ultra portability!
The software's case-based architecture gives a user versatility in coding source files to more than one case. They can get a jumpstart in coding by autocoding multiple sources to multiple cases, applying specified codes to multiple keywords or phrases in a single pass. They can select any chunk of text (from a single character to an entire file) and apply any number of code names to the chunk.
They can also recall their codes by name, or select them based on proximity to other codes. Its powerful and advanced features give users complete access to and control over your data. Advanced media support lets a consumer to analyze subtle interactions by coding directly to audio and video files, their transcripts, or both.
The Code Map lets users build a visual representation of codes and their relationships (networks) and acts as a powerful code selection tool. They generate code frequencies and export them for further analysis with statistical software. The software's unique Theory Builder helps users to build theories and test them against the codes they've applied to their data.