Review
HR Cloud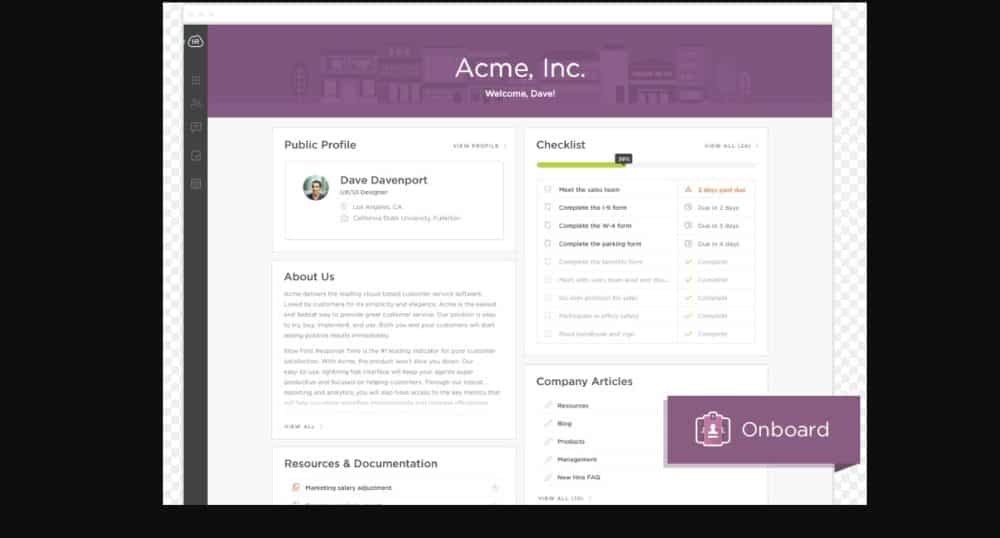 Overview
HR Cloud's Onboard delivers an onboarding experience to new employees that immerses them into company culture and propels them into productivity. With Workmates by HR Cloud, available for free in the both app stores, connects your employees and increases engagement.
• Stress-free compliance
• Breeze through intuitive, comprehensive setup.
• Customizable to fit your every need.
• Flexible tools
Small (<50 employees), Medium (50 to 1000 Enterprise (>1001 employees)
What is best?
• Stress-free compliance
• Breeze through intuitive, comprehensive setup.
• Customizable to fit your every need.
• Flexible tools
What are the benefits?
•Onboarding, company culture, and employee records, securely stored in the cloud
•Onboarding and Offboarding with smart-fill forms, automated tasks and follow-up approvals.
•HR Cloud connects with your favorite applicant tracking system, background check tool,
•Performance management system, or payroll providers
HR Cloud is the all-in-one solution that takes care of the users' team's onboarding, employee records and culture in one place. HR Cloud offers features such as smart automation, completely customizable forms, streamline compliance verifications and products like workmates for engagement and people for HR.
HR Cloud's Onboard delivers the level of personalization today's employees expect and welcomes new hires with a customized portal that includes messaging, videos, content, and documents specifically for them. HR Cloud's Onboard has a self-service platform and automated reminders which enables new employees to complete everything before their first day.
HR Cloud's Onboard also makes it simple to maintain compliance with state and federal regulations, allowing users' organization to avoid costly penalties, streamline the E-Verify process and electronically sign, store, and audit I-9 and W-4 forms.
HR Cloud's People is a full-featured employee tracking software to track and manage employee data online, monitor vacation time and sick leave and automate the benefit paperwork, track assets assigned to new hires while ensuring that they are collected during off boarding and maintain all historical position changes and effectively date future changes.
HR Cloud's workmates connects users' entire company so no one's left out where they are able to find anyone, on any team, on any channel, whether it's by phone, chat, text, email, or social media to Engage Teams and Collaborate, Keep the users' Team Updated and build better communication. HR Cloud also integrates with Google Apps for Work, Google Calendar, Slack, OneLogin, Office 365 and Okta.
You may like to read: Free and Open Source Human Resource ( HR) Software, How to Select the Best Human Resource Software for Your Small Business and Human Resource Software for Small Business