How to Select the Best Sales Pipeline Management Software for Your Business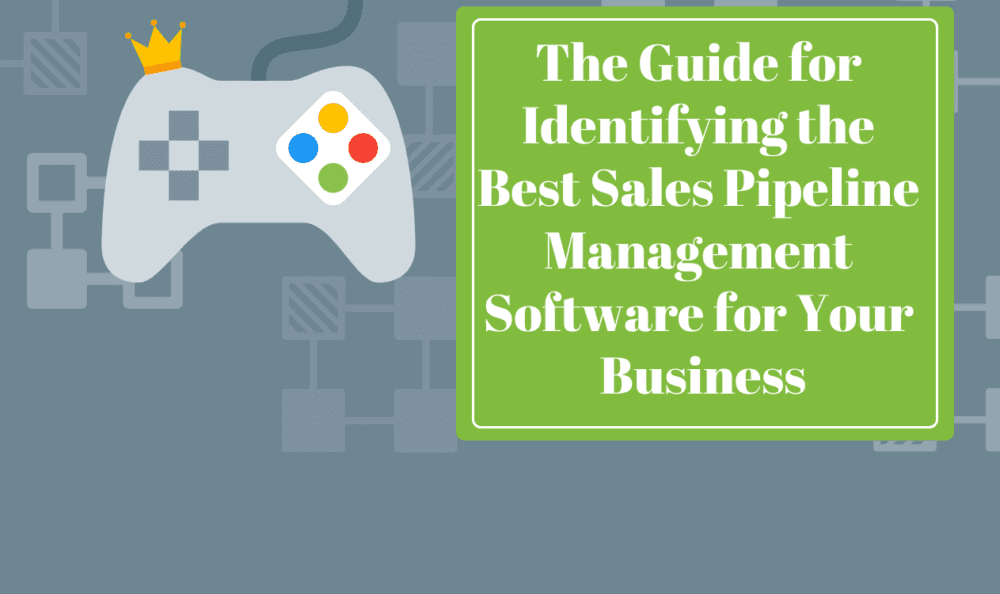 In today's highly competitive and volatile marketplace, the ability to effectively manage the sales pipeline can have a profound impact on a company's financial health.
The sales process often comprises a number of important steps ranging from generating leads, qualifying leads, demonstrating value, guiding prospect understanding and most importantly, selling a product or service. Therefore, it is very important to ensure that your sales representatives are always aware of which stage of the sales process they are in, at every point. This aspect of business is where the sales pipeline derives its importance.
Sales Pipeline refers to a managing the pipeline using visualization and tracking of your business prospects and how close they are to making a purchase. Effective sales pipeline provides you useful insight into the dates you are expected to close a deal with a customer. Several tools have been developed to help you gain visibility into your sales pipeline, and one of them is the Sales Pipeline Management Software.
What are Sales Pipeline Management Software?
The Sales Pipeline Management Software is a business tool that provides business owners and their staff visibility into the sales process by tracking the process which starts from leads to prospective customers and where they are, in the process of making a purchase.
The sales pipeline management solutions are developed to enable you closely track, monitor and manage opportunities to ensure that you don't miss out on any sale. This software completely defines your sale process by breaking down deals into different stages to help you nurture them effectively. An active and effective sales pipeline consists of conversations with prospects that lead to signed deals and fall within the time frame of your typical sales cycle.
One important attribute of the sales pipeline management tool is that it evaluates your business deals, and places a value on each of them depending on the stage of purchase the deal is in. This way you can estimate incoming cash flows and make important business-oriented decisions. The Sales Pipeline Management Software also allows you to stay on top of business deals by following up with customers, setting up meetings and creating daily tasks.
What are the types of Sales Pipeline Management Software?
It is almost impossible to find a one size fit all Sales Pipeline Management Software, because most times, the software is often developed to suit specific user needs. Therefore, depending on how they are deployed, the Sales Pipeline Management Software is divided into 3 types;
Open-source Sales Pipeline Management Software: Ownership of the open source software is often free and are easy to set up and integrate, mostly because of their modifiable code. Although the open source Sales Pipeline Management Software has many advantages, they need add-ons and extra plug-ins to satisfy the needs of a growing business.
On-Premise Sales Pipeline Management Software: Mostly, all the on-premise software requires is a one-time capital to purchase the software and a license. This type of software is often personalized and hosted locally on the company's computers. They are more expensive and expensive than the other types in the sales tracking process.
Software as a service Sales Pipeline Management Software: Software-as-a-service solutions are those sales pipeline tools that are hosted and managed on a cloud-service and also offer live support. This type of software is often used by small and medium sized enterprises. They do not require serious maintenance and upgrade as the other types.
What are the features of Sales Pipeline Management Software?
The Sales Pipeline Management Software possesses some distinct features that marks it out as a better sales tool than the conventional sales management software. Sales forecasts, after all, serve as the basis for planning a company's expenditures on everything from marketing and product development to new capital equipment and the features in the software enable you to organize your sales pipeline and collect all your important leads in a database with easy access.
Opportunity Management: In business, it is very important to measure the success level of your business goals, to ensure high profitability. The opportunity management feature allows you to manage your goals effectively for a certain period of time. The software allows you to manage and allocate resources to various aspects of your business effectively.
Analytics: pipeline reports, data visualization, campaign analysis and data filtering are some of the important functionalities that can be accessed with the analytic features. Analytics helps you to quantify leads and also helps you segregate potential buyers from the other leads.
Integrations: As your business expands, it becomes necessary to improve your sales by integrating your Sales Pipeline Management Software with other important business tools. Some important third-party tools that can be integrated with this software include API's, Customer Relationship Management Software, Social Media tools.
Security: This software helps to limit user access to certain documents in a bid to maintain confidentiality of sales information. Security features include access control and role-based permissions that restricts viewing rights to certain data that contains important customer information.
Contact Management: It is very important to keep record of important business leads information such as communication logs, sales pipeline activities and lots more. The contact management feature enables you to manage a datable that comprises information of existing and prospective customers.
Productivity management: The productivity management functionality comprises important features such as calendar management, task scheduler and tracker, configurable workflow amongst others. It helps to standardize and professionally manage data and activities related to sales pipeline management.
Additional Features: The Sales Pipeline Management Software has other important features that mark it out as one of the best software required to improve productivity and profitability in the work place. Such features include gamification, email templates, a chat platform and lots more.
What are the benefits of Sales Pipeline Management Software?
With important features such as those listed above, it is only normal that the Sales Pipeline Management Software is the perfect tool to monitor the sales process in a business environment. This software provides a pictorial representation of sales deal, the status of each deal and even expected sales from each business customer.
Increased Profits: Integrating the Sales Pipeline Management Software into your business automatically increases your sales, which in turn leads to increased profits. Monitoring business and sales pipeline with this software gives you an immediate insight into future potential earnings
Improved Decision-Making Process: One of the biggest advantages of monitoring and managing your business deals with the Sales Pipeline Management Software is that it allows you to reach the best agreements for you and your clients going forward.
Manage Expectations: With accurate and updated lists of your potential and closable business opportunities and deals, the Sales Pipeline Management Software enables you to forecast your company's revenue to a reasonable degree of precision.
Monitor quota: This software allows each employee to monitor and track their quota with relative ease. They could even leverage on their performances in previous deals, to exceed expectations in subsequent transactions.
Better Understanding of Customer Behavior: The contact management functionality of the Sales Pipeline Management Software provides you with the required insight into customer buying habits.
What are the latest trends of Sales Pipeline Management Software?
With regards to the Sales Pipeline Management Software, here are some important trends that have caught the eye in recent years;
Mobile Applications: One prominent trend that has been adopted by Sales Pipeline Management Software vendors these days, is the availability of this software in form of mobile applications. This allows sales representatives real time access to information regarding business deals and their statuses.
Social Media Integration: Another noteworthy trend in this software is the incorporation of the social media component as a key feature in the Sales Pipeline Management Software. It allows sales representative to engage customers and manage leads resulting from social media with ease.
All-in-one Platforms: Although experts think vendors haven't figured out how to make a good system that performs the role of all the business tools to perfections, but more and more all-in-one platforms are developed with every passing day and its becoming a trend.
How to Select the Best Sales Pipeline Management Software for Your Business
The Sales Pipeline Management Software market comprises lots of vendors offering different software solutions to business owners, each vendor pegging her own tool as the best for your company. Therefore, it is important to consider some factors before choosing a sales pipeline management solution for your business.
Free Trial Period: When trying to purchase a Sales Pipeline Management Software for your business, it is very important to leverage on the free trial offer given by each vendor to test the functionalities of several software before choosing one.
Targeted Businesses: It is also very important to determine what category of buyers you are targeting when deciding on the best sales pipeline management platform for your company. The several categories include direct-sell buyer, enterprise buyer and channel selling buyer
Features: It is also noteworthy to check out all the necessary features and functionalities when contemplating which pipeline solutions to choose.
Security and Integration: Although no software is hack-proof, but It is important to ensure that the software you buy, provides sufficient protection for the data and information stored. Also, it is important that your business solutions have integration capabilities to ensure usage with other third-party tools.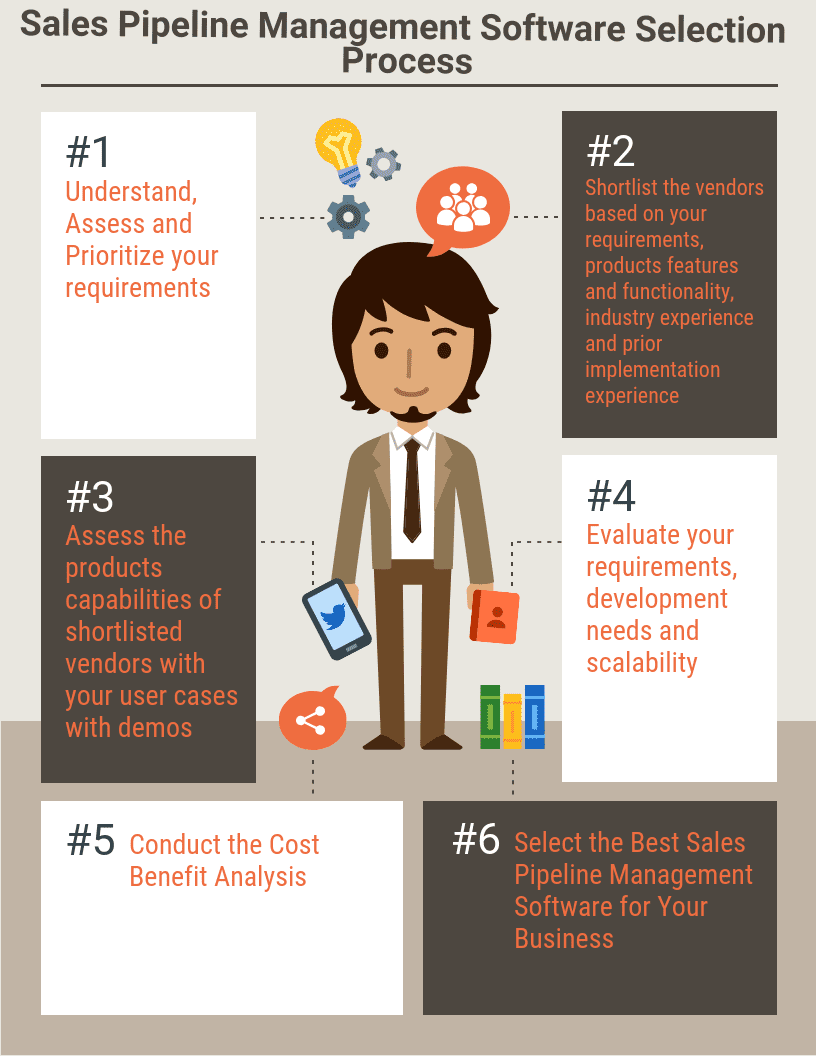 Here are the trending and the top rated Opportunity Management Software for you to consider in your selection process:
Top Opportunity Management Software
PAT Index™
Here are the trending and the top rated Sales Force Automation Software for you to consider in your selection process:
Top Sales Force Automation Software
PAT Index™