How to Select the Best Contact Management Software for Your Business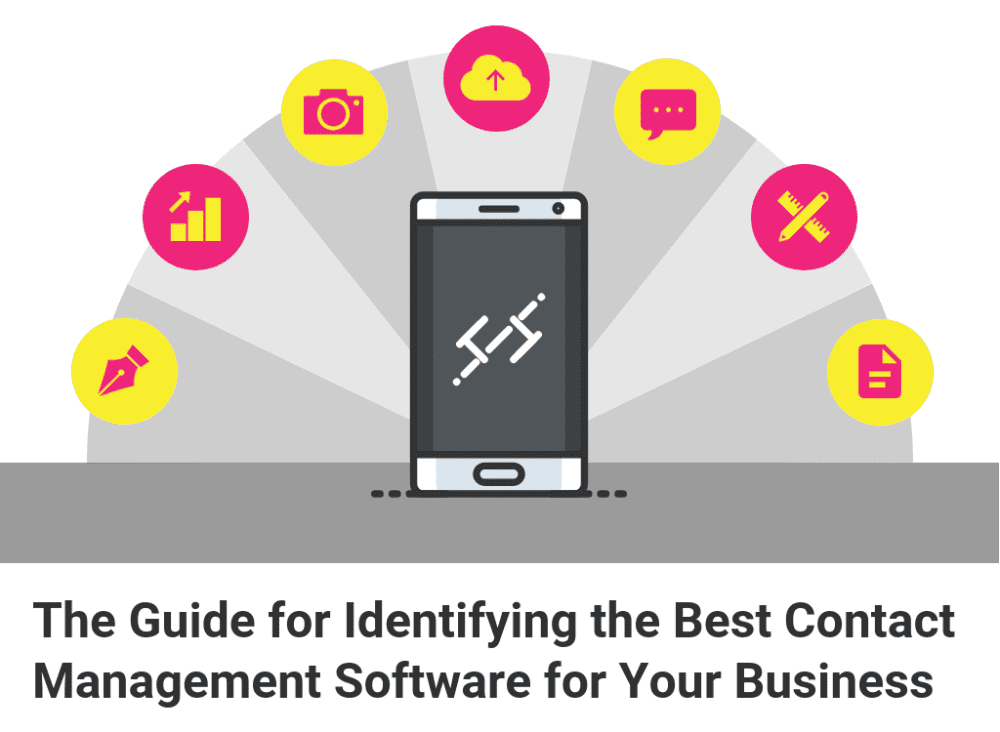 A business that has no means of managing contacts is bound to loose business. These data may either be lost or buried deep down the email box of an employee, or is on a business card in the office that can easily be misplaced.
Without Contact Management Software to help with contact management, valuable time might be spent looking for addresses, business cards or telephone numbers.
Even worse, is loosing customers as a result of inefficient customer support. It is important to keep customer information up to date and this is made possible with contact management software. Contact Management software is here to help businesses be more organized and efficient, and this is why every business should subscribe to it.
You may like to read: Free & Top Contact Management Software
What are Contact Management Software?
Contact Management Software refers to applications that make it possible for users to store and find easily contact information which usually includes names, telephone numbers, addresses, information on social media profiles and email addresses. The effective management of contacts is truly one of the very critical task to be carried out when running a business. The sales and marketing unit of a business need to be able to find in real-time the status of a customer in the company's record.
Contact management software is also needed by support teams as they also should be able to find in real-time the complete history of a contact. Contact management can be said to be a database that is customer-centric and provides a well integrated means of tracking all communication and information activities that are related to contacts.
By design, contact management software applications increase business efficiency through the consolidation of important customer data into a tool. This means that team members can all access customer information from one source.
With contact management software, companies have the ability to record meetings, conversations, tasks, emails and other records directly into their database which gives them a concise record of their contact history. Contact management software also helps make sales opportunities get better and improves lead management in business.
You may like to read: Free & Top Contact Management Software
What are the types of Contact Management Software?
There are three types of Contact Management Software which businesses can choose from. These contact management software types are expounded below.
On-premise Contact Management Programs: This type of contact management software applications have single license covering and are hosted on user's local server. They are the most expensive of all contact management software applications. This is because they sometimes require hardware installation and complex setup. Applications under this type of contact management software are installed on companies premises and not on facilities like a cloud or server farm.
Software-as-a-service Contact Management Programs: This type of contact management applications are licensed on a subscription basis and hosted centrally. They are also referred to as on-demand contact management programs. Software applications under this category are usually paid for per month and hosted on a that belongs to the vendor. The company is however not in charge of installation, updating and maintenance.
You may like to read: Free & Top Contact Management Software
What are the features of Contact Management Software?
Contact Manager is usually used for instances where the sales interaction model of the organization is a one-to-many interaction model.  The Contact Management tool helps you manage your customer contacts, staff, and teams to make the most of every interaction.
There are a lot of features contact management software offers which includes contact history, contact import and export, group management, search and filters, integration, direct fax, seamless recording,scheduling appointments, automatic dialing and report customization, taking notes, tags and to-do lists.
Contact history: This keeps information on who the company had made contact with, when it was made, with what offer or message and with what channel it was made.
Contact import and export: This may either be importation of information from outside sources such as like brokers, or exportation of information.
Search or Filter: This allows you run a quick search on all fields without having to go through a different screen.
Integration: This enables companies combine their contact records with their existing systems.
Group management: This helps manage administrative structures used in organizing assets so that they can easily be found.
Direct fax: Companies can easily email and fax with contact management software.
Seamless recording: Allows for easy recording from sources online such as when a customer subscribes to a service or newsletter.
Scheduling appointments: This enables companies set appointments using their sales database.
Automatic dialing: This offers companies the ability to dial a contact automatically from their records.
Report customization: Contact management software helps companies in preparing and customizing reports that are insightful and in accordance with their personal need.
Taking notes: Aside being able to store information on contacts, team members might want to also take down notes about a particular opportunity or customer such as a comment on what time of the day or week is best to reach out to a certain person, or a recent meeting or call.
Tags: This feature enables the quick pull of customer subsets at once and is usually highly customizable.
To-do list: This allows businesses create a to-do list for their teams within each of their contact files as workers will be notified often when they are assigned a to-do list.
What are the benefits of Contact Management Software?
Record Interaction: Every contact management software application has a convenient record of interactions for all information in a company's database which means that every meeting, phone call or email is recorded.
Improved Customer Service: Improving customer communication is the ultimate goal for utilizing contact management software, and this is why it summarizes into a database relevant feedback, activity and information, which is then used by agents when they communicate with clients.
Shared Information: Accessibility is one of the great benefits contact management software offers, as all information entered into the system becomes visible to all agent, and they also help agents in dealing with customers even if they are meeting them for the very first time.
Choice Marketing: The lead list, content marketing software, client notes, automated and timed functions and marketing templates which contact management software helps companies with, is used in to prioritize clients based on their interest.
Improved efficiency: The fact that contact management software keeps company's contacts organized makes it more likely to enhance lead management efficiency than other software similar to it.
Improved lead management: It is often easier getting leads than managing them but with contact management software, companies can better manage their potential customers.
You may like to read: Free & Top Contact Management Software
What are the latest trends of Contact Management Software?
Increasing integration: Before now, contact management software applications were sold as standalone programs, today, other customer relationship management functions are often integrated with customer management software to form larger software suites. This adds efficiency to processes involved in internal work flow by reducing the amount of interfaces used by employees to carryout individual tasks.
Interdepartmental availability: As a lot more businesses are finding the enhancement of cooperation between internal departments valuable, more platforms are being designed to enhance information sharing among departments.
Ominichannel usage: The use of ominochannel software enables businesses easily engage their clients and customers across all communication channels that are common such as phone calls, business email address and live chat. ominichannel contact management software makes sure contact details and information regarding the communication channel that is preferred are kept with every contact entry.
Cloud computing: This has greatly influenced contact management software. It uses a pay-as-you system that allows businesses pay for just what they use and nothing else. It is done via the web and makes the accessibility of business contact easier and faster. Unlike the expensive on-premises type of contact management software, cloud computing has been used to create contact management software applications that are affordable and require less time and effort to install.
How to Select the Best Contact Management Software for Your Business
It is very detrimental to purchase a product or service without first getting to know what you are purchasing. There are things to put into consideration when looking to buy a contact management software for you business. This is to ensure the best software application for your business is acquired. A number of these factors are explained below.
You may like to read: Free & Top Contact Management Software
Scalability of software: It is important to consider how scalable a contact management software is when looking to buy one. This is because a having a scalable contact management software application means it will still be usable even when a your business experiences growth and the number of contact increases.
Cost of software: Money is a very key business resource. The cost of acquiring a contact management software should align with what is budgeted or company's purchasing power.
Mobile support: The advent of mobile devices have literally place the world in our hands which can be placed in our handbags or pockets. Contact management software applications that can be used on mobile devices makes work easier, convenient and ensures customer information can easily be accessed from anywhere and whenever they are needed. This means team members can now take work with them where ever they go.
Here are the trending and the top rated Contact Management Software for you to consider in your selection process:
Top Contact Management Software
PAT Index™
Here are the trending and the top rated CRM Software with Contact Management Software for you to consider in your selection process:
Top Contact Management Software
PAT Index™