How to Select the Best Collaboration Software for Your Business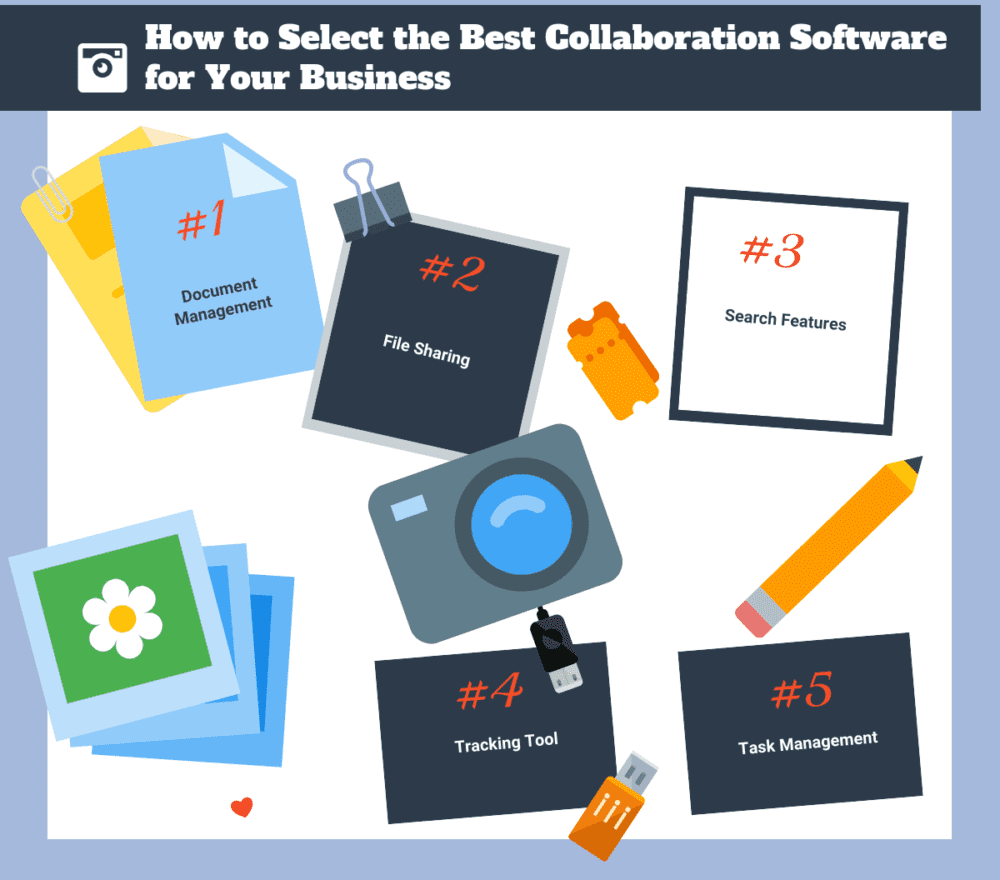 Gone are the days when employees would only be confined to an office to work. Technology has made it possible for people to work from their comfort zones. This means one can work from home, while traveling, or when in the field. There are also other companies where employees work remotely. By having collaboration software in place, it makes it easy for employees to contribute to the workflow regardless of where they are located. There is no need to be physically present in an office.
You must be wondering what this hype about collaboration software is all about and what is the magic behind it? Before you get lost in the discussion, let's get clear on what collaboration software is all about. Collaboration software is a tool that is used to enhance productivity in the workplace. The software can either be used by an individual or a team with the aim of achieving a particular goal.
What does it do? The software helps in the coordination of tasks among employees. Considering the team can be located in different locations the software ensures there is a smooth workflow regardless of where you are.
It helps in the creation of individual workspace where information and data can be freely shared. The tool offers unlimited access meaning everybody can view and make changes to the data provided. It further ensures that all the modifications done on the data are synchronized. The advantage of this is that all members of the team can read from the same script. No one is left behind on a particular project that is being worked on.
What are the Features of Collaboration Software?
Document management: The system should aid the team in communication, in other words, it works as a communication tool. The system should make it easy for employees to share information about a project that is in progress. It also helps in sharing of files and attachments via emails, IM, voice, and video in real time. The system should notify others on any crucial progress such as approvals, rejection or any comment added on a document.
File sharing: The software allows the team to share files, data, documents, or other forms of data. the feature makes it possible to share, retrieve, and access of files with ease from a pool of files stored in a document management system. This creates convenience among a team that is working together.
Search features: The collaboration software comes with a powerful search tool that eases retrieval of old files, data, communication, and blogs. The time-consuming task of digging from tons of files has been made easy and efficient. By use of search filter, you can easily and quickly locate what you are looking for.
Tracking tool: Keeping track of all the meetings, events, and other tasks that need your attention can be a headache. The software has personal and group calendars that help you keep abreast of all the scheduled events. This means you rarely miss an event as everything is tracked for you.
Task management: The software should have a task management system that allows one to monitor all the tasks from a single screen. You can easily identify tasks that are due, get involved in the conversation and monitor time log for each task without wasting time. The system should also allow you to reassign work, reject or add comments on on-going projects as well as get updates from other groups.
You may like to read: Top Collaboration Software
What are the types of Collaboration Software?
Communication tool: The tool is used for sending messages to and fro between individuals thus facilitating dialogue. This is normally done by use of emails, voicemails, video calls and instant messaging. With the advancement in technology, a new form of communication has also emerged. i.e. chats which are also supported by the tool.
Conferencing tool: In some instances, the team may need to share ideas, information or hold a conversation while working on a project. The individual members may be located in different offices and thus result in web conferencing. This tool thus allows people to have one on one conversation across the web or hold group meeting regardless of their location. This is an important tool for modern-day companies as it facilitates the smooth operation of projects thus boosting efficiency in an organization.
Innovation management tool: Experts find it easy to work on an invention using this tool as it makes it easy for them to collaborate when they are working on an invention. Sharing of ideas is much easier thus enabling one to accomplish a task in record time or even earlier than anticipated. The tool also helps the team to come up with amazing inventions as they are able to give insights and views in real time.
Coordination tool: This software comes in handy while working on complex interdependent tasks. To keep the team on toes, you need a system that will help coordinate all the activities, alert on deadlines and give the correct status of the project at any given time. Some of the tools used are calendars, spread sheets, time portals, time trackers, and alert updates.
What are the benefits of Collaboration Software?
Time-saving: Collaboration helps employees' complete tasks on time thus saving on company resources as well as the human resource. This can be used as a cost-saving measure while working on a project as it reduces uncoordinated processes from different employees who end up consuming time and resources unnecessarily.
Promotes project management: To have a project completed successfully, you need to keep track of the team as well as the progress of the project which is not an easy task. Collaboration software does this and allows you to pay attention to other important tasks that need a personal touch. The software provides a platform for ease communication with the team.
Strengthens teamwork: For an organization to be successful, teamwork is paramount. The software helps employees to work together as a team while executing a project. The software helps the team to work together thus creating confidence amongst them.
Connects employees working remotely: The software creates flexibility among employees as they can work from different locations with different time zones. Also, employees don't have to physically appear in the office to work. Projects can be worked on and completed without necessarily appearing in the office. It also brings convenience among the field staffs as they can share data collected instantly and make decisions quickly.
Storage of files: Files can be centrally stored where everybody has access as opposed to sharing files locally where there is limited access. Files shared via email ends up with different formats which are likely to create confusion.
You may like to read: Top Collaboration Software
How to Select the Best Collaboration Software for Your Business?
Asses your needs: To understand the organization's need, first, you need to understand how your team works. Do they deal with structured or unstructured work? Once this is done, you are able to identify the gaps that need to be addressed. This helps one in setting goals that need to be achieved with the new system. By having clear goals, it is possible to gauge if the system is working for you or there are any modifications that need to be done on the system.
Features: For the system to be effective, it must have the basic features required by the employees. Ensure that the system is user-friendly so as not to burden users with complicated procedures. The system should also be responsive and robust. Don't introduce a system that will take forever to load. The bottom line is to boost performance and improve efficiency. Always ask for free trials to asses if the system has the key features that you require.
Cost: Always put into consideration the budget that you have set aside for the software. You also need to consider other costs that come with the system such as maintenance cost, software upgrades, and subscription fees. Think about long-term benefits to be derived from the collaboration system before making the purchase. Is it able to adapt to the evolving business needs? The business model keeps on changing thus it is important to have a system that is able to accommodate the new changes. On-premise system has different pricing as compared to a cloud-hosted system. This is also an important factor to consider.
Support system: Before settling on software, find out if the vendor is willing to offer after sale services. Your team needs to be trained. If your vendor is not willing to come on board during the implementation process then you need to move to the next vendor. You will need frequent system upgrades and tutorials for the system to be fully effective.
Integration with other systems: Always go for collaboration software that is open and flexible. Remember there are other systems in place that needs to be integrated with the new system. After all, you don't want to set a stand-alone system that cannot sync with other software. You need a collaboration system that will make it easy to share data and information across the entire organization. This way you are able to save on time and resources in the long-run.
Security: Collaboration software should come along with security features that will guarantee the safety of your data. You should have control over where your data should reside. Is it hosted on-premise or it's cloud-based?  How safe are your files if they are stored in the cloud. Is the software tamper proof in case it is hosted on the premise? The software should have controls and user rights for the different users to guarantee data integrity.
Top Collaboration Software?
You may like to read: Top Collaboration Software
Top Collaboration Software
PAT Index™
You may like to read: Top Collaboration Software