Review
Heartland Payment Systems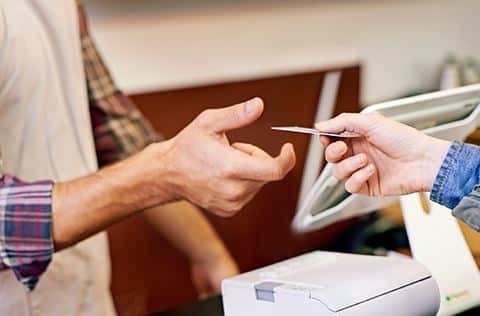 Overview
Heartland has a wide range of products and services—from mobile payment devices to business loans and payroll solutions.
Web Payment Gateways and Processors
•Secure Payment Processing
•Tokenization Technology
•EMV Authentication
•PCI compliance
•Breach Warranty
Small (<50 employees), Medium (50 to 1000 Enterprise (>1001 employees)
Heartland Payment Systems
What is best?
•Secure Payment Processing
•Tokenization Technology
•EMV Authentication
•PCI compliance
Heartland Payment Systems provides services from payment and payroll processing to enterprise-quality solutions in security, technology and marketing. It serves businesses of all sizes, vested in helping the company achieve all their goals. Secure payment processing is a Heartland cornerstone.
With its industry-leading technology, users can rest assured that the company and their customers are in safe hands. From school districts to gas stations to restaurants and retail, Heartland Payment Systems have a security solution that suits every need.Heartland Secure is the most secure card processing solution in the industry, backed by a comprehensive warranty.
It uses three powerful technologies—EMV, end-to-end encryption and tokenization—to protect the company's customer's card data as soon as the card is used, making all data completely useless to hackers. Heartland Payment Systems' Secure technology eliminates Payment Application Data Security Standard (PA-DSS) and minimizes PCI scope by encrypting card data within a secure acceptance device, taking the card data out of the transaction and the business' systems. No card data. No risk.
Heartland Payment Systems offers the latest in flexible payment processing options from Apple Pay and PayPal to POS, mobile card readers.
This means being able to process payments whether customers are in store, online or offsite and any payment methods such as EMV, Samsung Pay, Android Pay, Debit and Credit cards as well as Gift Cards. Aside from this, Heartland Payment Systems also works on most devices such as Virtual Terminals, Tablets, Point of Sale Terminal and Mobile Phone. Not only payment processing is made available for the company but also for the customers wherever they are which makes it very convenient.