Review
Hatchbuck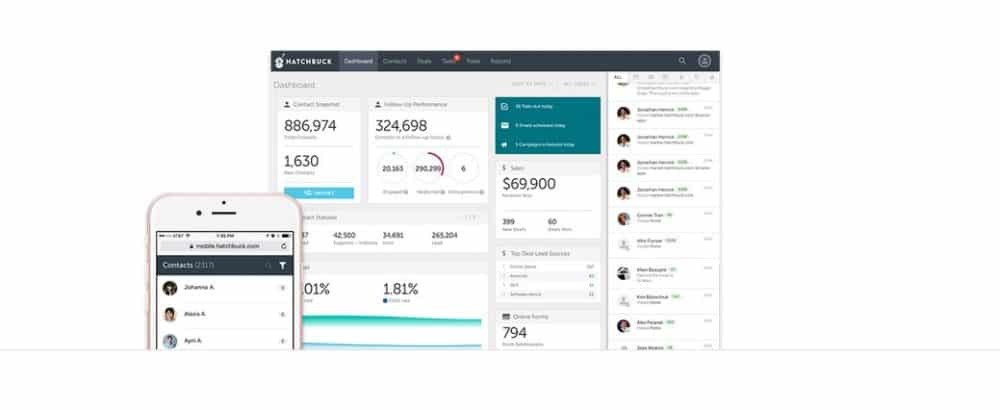 Overview
Hatchbuck helps small business owners make the most of every opportunity and help users more effectively track and maintain prospects and customers. With CRM, email marketing, and marketing automation tools all in one app, you can drive more business, organize contacts, boost response rates, and see progress at a glance
• Manage Contacts
• Automate Follow-Up
• Track Your Success
• Small Biz - $ 99 per mo. paid semi-annual
• Team - $ 199 per mo. paid semi-annual
• Professional - $ 299 per mo. paid semi-annual
• Enterprise - $ 399 per mo. paid semi-annual
Small (<50 employees), Medium (50 to 1000 Enterprise (>1001 employees)
What is best?
• Manage Contacts
• Automate Follow-Up
• Track Your Success
Hatchbuck is an All-In-One Small Business CRM and Marketing Software which is the simple alternative to expensive, bloated sales software where users can add contacts on the fly, see activity in real time, and trigger hot lead alerts when a prospect is ready to buy.
Hatchbuck offers features such as Marketing strategy overview, 3 Hour of Training with users' Dedicated Hatchbuck Consultant, 1 Branded Newsletter Template, 3 Pre-Built Email Campaigns and Customized Sales and Marketing Process Mapping in quickstart pro. Hatchbuck provides a dashboard which gives users real time insights at a glance, prompting users to pull the right levers to move users' business up & to the right.
Hatchbuck lets users monitor their contacts' activity in real time including a website tracking which shows users who's visiting which pages of their site and can automatically trigger hot lead alerts to follow-up with prospects who are ready to buy.
Hatchbuck also integrates with users' email client to track inbox correspondence in contact profiles. Hatchbuck also offers filter and segment where tagging and lead scoring makes it easy to create dynamic lists based on users' contacts' interests and readiness to buy so users can reach out with the right message at the right time. Users can also import their existing connections into Hatchbuck and dynamically collect new contacts with online forms.
Hatchbuck's email marketing tools can also integrate with Hatchbuck's CRM for data that greatly organizes users' contacts and which lets users build great looking email templates, grow users' email list and turn clicks and opens into real, paying customers.
You may like to read: How to Select the Best Campaign and Lead Management Software for Your Business, Top Campaign and Lead Management Software, Top Lead Intelligence & Lead Mining Software, Top Lead Capture Software and Top Predictive Lead Scoring Software