Habasit Italiana Expands Business with Aras Enterprise PLM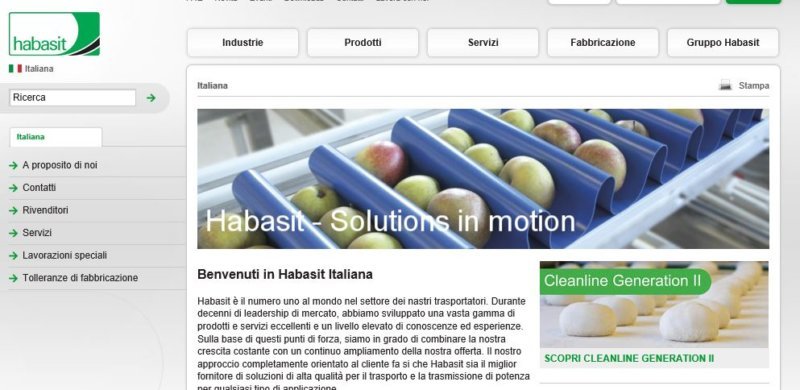 Habasit Italiana Expands Business with Aras Enterprise PLM : Aras announced that Habasit Italiana, the Italian division of the world's leading provider of conveyor, processing and power transmission belts for the automotive, food, textile, manufacturing and materials handling industries, has extended its implementation of the Aras Innovator suite for enterprise PLM to streamline collaboration with external design partners worldwide and manage technical design data, from initial design through production. The Aras implementation includes project management and end-to-end configuration & change management with product data management, bill of materials, design file vaulting and integrations to Autodesk Inventor, AutoCAD and SAP ERP.
Working with Aras Gold Certified Partner Focus PLM, Habasit Italiana has standardized collaborative product development with Aras. This has streamlined the process of incorporating contributions from a network of global suppliers and design partners, further advancing Habasit Italiana's award-winning product lines.
Since 1946 Habasit has led the industry in the manufacture of belt systems. With 16 plants and 250 service centers around the world, the group has grown to the dominant position in the market through organic growth and several key acquisitions. To ensure quality in step with growth, Habasit Italiana uses a process-oriented management approach and focuses on continuous improvement to gain efficiencies.
"Habasit's focus on continually improving processes translates into a clear understanding of the importance of flexibility in PLM for agility," said Peter Schroer, CEO of Aras. "Aras Innovator's adaptability provides Habasit Italiana with the ability to continue to transform their product development processes in the future even faster than before across the extended supply chain."
Aras offer Product Lifecycle Management (PLM) software for global businesses with complex products and processes. Advanced PLM platform technology makes Aras more scalable, flexible and secure for the world's largest organizations, and a full set of applications provide complete functionality for companies of all sizes. Customers include GE, GETRAG, Hitachi, Honda, Motorola, Textron and XEROX.