GuideSpark Drives Increased Revenue With InsideSales.com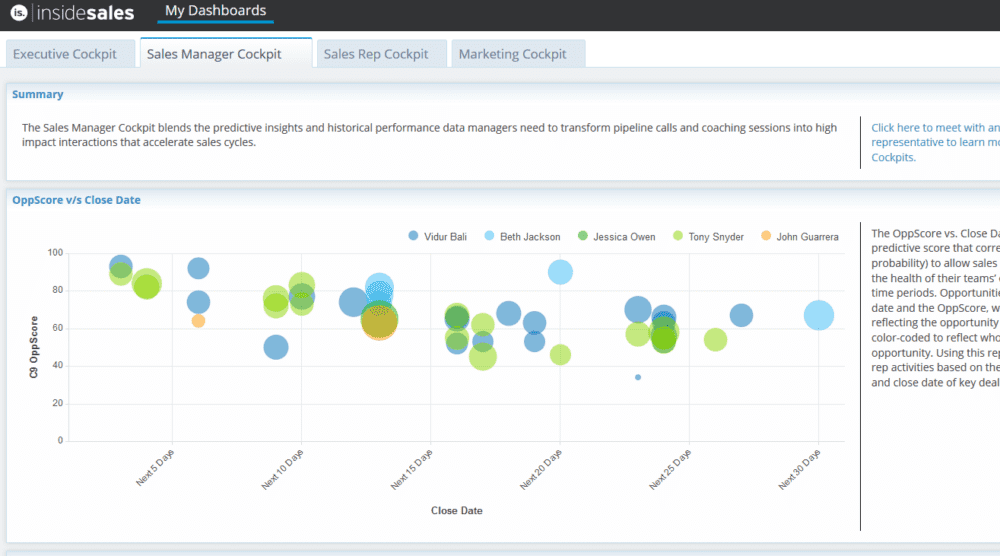 GuideSpark has leveraged the InsideSales.com platform to help triple call volumes, cut its sales cycle in half, and generate 150% more revenue. "InsideSales.com enables us to call more prospects in less time and follow up with leads much faster," said Cambria Moreno, sales operations leader at GuideSpark. "This accelerates our sales pipeline and fuels revenue growth in a cost-effective way."
GuideSpark transforms how organizations communicate with and engage their workforces through customized video and mobile experiences. Customers rely on GuideSpark's robust SaaS-based platform to reach employees regardless of location, drive higher levels of participation in key programs, and measure employee engagement across every stage of the employee lifecycle from onboarding to benefits, compensation and more.
GuideSpark's inside sales reps use the InsideSales.com PowerDialer to call leads from a variety of sources. The InsideSales.com platform allows reps to respond immediately to web leads and increases live conversations by displaying local phone numbers to prospects. InsideSales.com also shows GuideSpark's sales team who and when to call for maximum results.
"With InsideSales.com, our reps went from making 50 calls a day to 150 calls a day, we cut our sales cycle in half from 90 days to 45 days, and we increased revenue by 150%," Moreno said.
"InsideSales.com is delighted to work with innovative companies like GuideSpark to help them sell their game-changing solutions more effectively," InsideSales.com CEO Dave Elkington said. "It's fun to see our customers make such a huge impact on the industries they serve. We win when they win."
InsideSales.com offers the leading sales acceleration platform built on Neuralytics, a predictive and prescriptive self-learning engine that drives revenue growth by delivering an optimized experience for both salesperson and buyer. The platform fuels sales rep performance and provides buyer personalization with breakthrough innovations in predictive sales communications, engagement tracking, forecasting, rep motivation and hiring.