Review
Guavus Reflex Platform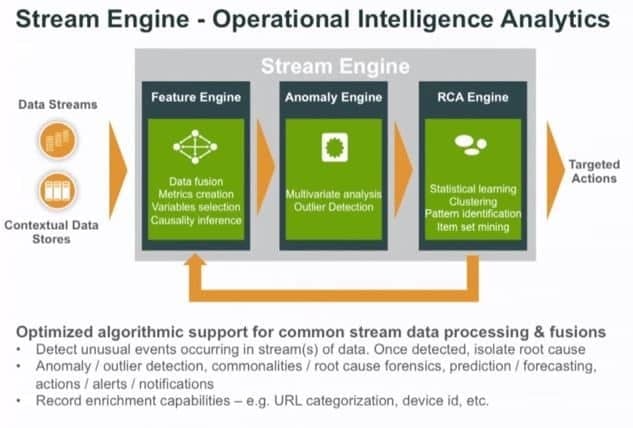 Overview
Guavus offers an operational intelligence platform integrated with a suite of decisioning applications for network planning and operations, marketing, security and customer care.
Bigdata, Bigdata Analytics
The Guavus Reflex Platform is capable of creating actionable information from widely distributed, high volume data streams in near real-time. The resulting analytics are powerful business metrics generated from responsive querying over huge volumes of high cardinality data.
Reflex uses highly optimized computational algorithms and machine learning to distill actionable insights from very large datasets. This optimizes the computational process, and enables forward looking and predictive analysis as well as real time decision making and automation.
The world's most data-intensive companies trust Guavus to help them take strategic advantage of their data assets to grow revenue, improve operating efficiencies and delight customers in new ways. The company counts 4 of the top 5 mobile network operators, 3 of the top 5 Internet Backbone providers, as well as 80% of cable MSOs in North America as customers. It currently analyzes more than 50% of all US mobile data traffic and processes more than 2.5 petabytes of data per day.
The Guavus Reflex operational intelligence platform correlates and analyzes massive petabytes of streaming and stored business, operational and sensor data from multiple, disparate source systems in real-time.Built on top of the Guavus Reflex platform, the company provides a wide range of products that address specific business problems related to network planning, service assurance & operations, and marketing & monetization.
Each application incorporates machine learning and predictive analytics that allow customers to rapidly realize business value from their data and in ways that were previously not possible.