Review
Gryphon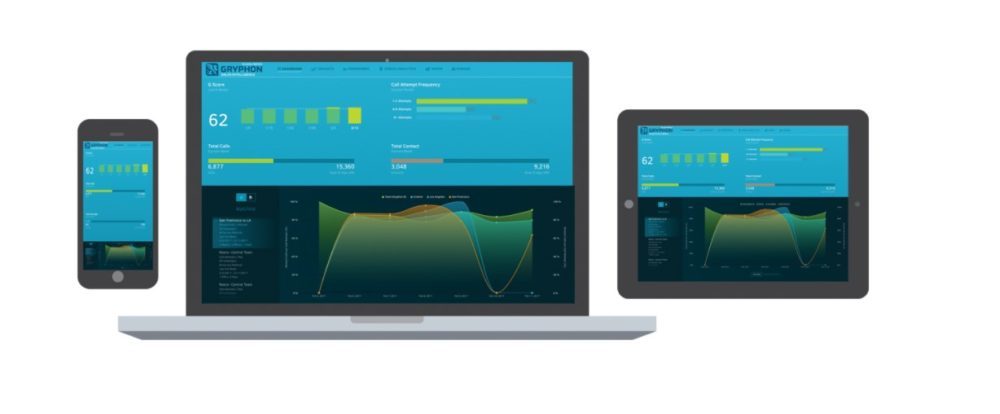 Overview
Gryphon Sales Intelligence gives sales managers unprecedented insight into the activity performance of their entire sales force regardless of where they are located. Gryphon's cloud-based technology stands in the path of every call regardless of device or calling technology.
Sales Intelligence Platform
• Sales intelligence
• Sales performance
• Secure cloud recording
• Speech analytics
• Sales reports
• Salesforce integration
• Mobile apps
• Universal access
Small (<50 employees), Medium (50 to 1000 Enterprise (>1001 employees)
What is best?
• Sales intelligence
• Sales performance
• Secure cloud recording
• Speech analytics
• Sales reports
• Salesforce integration
Gryphon sales Intelligence empower many enterprises with tools that improve the productivity of large dispersed sales teams. Gryphon sales Intelligence gives sales managers timely insight into your organization's sales performance across regions, offices, or sales representatives.
Gryphon's cloud-based technology ensures call activity data from any device is automatically captured and easily recorded through keyword disposition tags. All call details are auto-logged within the Gryphon's secure cloud platform and CRM, and visible in real-time on Gryphon's Sales performance dashboard.
Gryphon's highly accurate performance dashboards process call data including audio conversations, and deliver intuitive, actionable insights for sales leaders to make fast, informed decisions as well as improve coaching, optimize training, and grow revenue.
The data captured is highly accurate and it empowers you to compare sales performance across locations, teams and reps and establish proven formulas that will help drive results across your entire sales force. Gryphon Speech Analytics improves transparency of phone-based interaction between customers and your sales team and delivers missing context from conversations.
Gryphon speech analytics lets you evaluate and critique calls based on tone and sentiment, and establish proactive email alerts for keywords or phrases, and monitor conversational performance against customizable KPIs. Calls can be recorded for quality assurance and regulatory compliance to improve sales and marketing strategies, and troubleshoot issues.
Gryphon delivers telephony integration within your Salesforce CRM contacts and lead views, letting you create rich call activity reports of the relevant call metrics that matter to your business. Gryphon's integration includes Click-to-Dial functionality allowing you to log calls automatically through CRM improving accuracy of data and saving agents' time and effort. Gryphon can incorporate its Click-to-Dial capabilities into any CRM.
Gryphon's G-Score provides real-time sales metrics by combining your most important sales KPIs into one critical score and trend over time. Gryphon lets you measure and track the frequency and number of calls made to prospects by your sales representatives.
You may like to read: Top Sales Intelligence Platform