Review
GroupHigh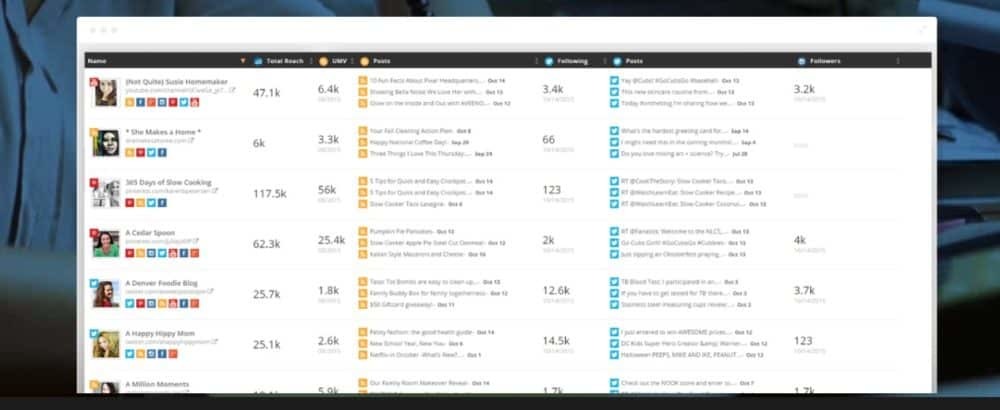 Overview
GroupHigh's blogger outreach solution streamlines the process of blogger identification, relationship management, and engagement tracking, making it 4x faster.
Social Influencer Marketing Software
• Blog search engine
• Lists are easy
• Segment
• Fresh data
• Full social footprint
• Content filter
Small (<50 employees), Medium (50 to 1000 Enterprise (>1001 employees)
What is best?
• Lists are easy
• Segment
• Fresh data
• Full social footprint
• Content filter
What are the benefits?
• Find the best bloggers and influencers,
• Manage your relationships
• Measure the value of your content.
• Influencer CRM
• Content and engagement reportig
Grouphigh is an influencer marketing platform with a software used by hundreds of bloggers and agencies for influencer marketing. It helps to identify who influencer consumers are listening to and builds authentic relationships that lift their brands.
Grouphigh has the largest and most sophisticated blog search engine designed to easily and quickly find best and authentic blogger relationships. It has the largest and richest blog database which you can search up to 15million blogs for your campaign content, social following, location and mozrank. with an authentic affinity for brand messages. Grouphigh allows you to import raw URL, upload spreadsheets to identify its social footprint. It does the heavy work of websites and social analytics.
Grouphigh CRM acts as the central hub for blogger relationship management with folder and lists, automated blogger search, advance database filters and blog rating as its components. You can easily find blog posts, tweets, Instagram posts and youtube videos easily and saving time for analyzing results. Group high has many poweful reports that help demonstrate the amount of traffic being driven by your influencers. The reports rank influencers in your campaign you can encourage them to share posts in time.
Its blogger index is complete with easy to digest content overviews, contact information and reach metrics. Marketers can easily import their existing relationships and manage them all in one place at a click of a button adding brand networks, their metrics and contact details. It has built-in forms that allows an always-on influencer network for personalization of requirements for crucial information such as URLs, location and why the want to join. It has a built software that powers the personalized vetting process you can pull over 50 influencer metrics to vet for brand fit. It also has CRM capabilities for users to email and track their communication with all influencers in your network. You can also bring together all influencer mentions in a single ROI.