Graydon Self Service Analytics With Birst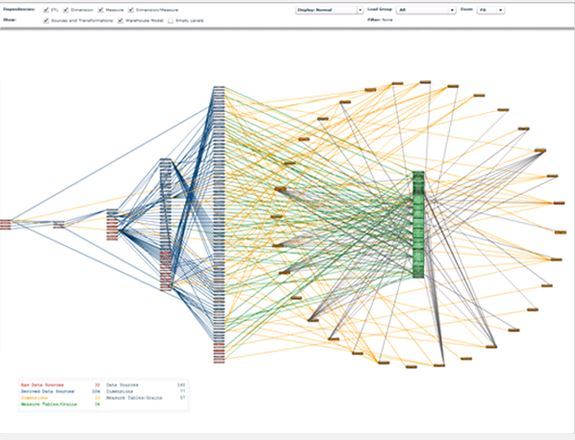 Graydon Self Service Analytics With Birst : Birst, announced that business information provider Graydon has implemented Birst to bring together information sources across the company and provide self-service analytics to teams in Marketing, Sales, HR and Finance. Using Birst, Graydon has developed a new company performance dashboard that provides business leaders with daily insights into how the company is executing against its plans. Working with implementation partner Vanad Group, Birst helps Graydon improve decisions made across teams covering finance, sales, marketing, service and HR services based in the Netherlands, Belgium and the UK. Birst enables companies to network different internal and external data sources for employees to analyze and extract value. At Graydon, this includes external market information and the company's business information databases, as well as internal systems for Customer Relationship Management, marketing and financial management.
"We provide our customers with information and services that can help them grow their businesses and manage them more efficiently," said Bart Redder, Group CRM and Intelligence Director, Graydon. The Birst platform helps us collect and analyze internal and external data, generate insights from it for different teams, and also use that insight to guide the business as a whole. Birst provides an essential management element for our company through central dashboards that are available for everyone, as well as providing support to each department for them to run self-service analytics and reports."
Richard Neale, EMEA Marketing Director at Birst, said, "The promise for BI has always been to enable employees across the business to benefit from better quality information that would help them achieve their goals. However, many BI projects don't get beyond providing management intelligence that benefits only the senior leadership team. Birst's Networked BI approach brings together data from across the business so that everyone can make use of it in reaching their individual goals. Networked BI delivers on that promise of BI for the whole organization."
Freek Kamst, Director of BI Services, Vanad Group, said, "Businesses have different requirements from their analytics implementations today. Rather than huge and monolithic projects that serve one set of stakeholders, analytics now has to be useful for multiple teams and respond quickly to their changing requirements. This demands a more agile approach to deployment within customers that can meet those demands in days, rather than months. Birst's Cloud-based approach supported us in deploying analytics at Graydon that could keep pace with their changing needs in a series of sprints. It would not have been possible to deliver this project successfully in the timescales required without Birst."
Built on top of Birst's modern, multi-tenant cloud architecture, "Networked BI" creates a network of interwoven BI instances that share a common analytical fabric. This enables organizations to expand the use of BI across multiple regions, departments and customers in a more agile way, and empowers these decentralized groups to augment the global analytical fabric with their own local data. The result is enterprise-grade scalability at unprecedented speed and end-user freedom with self-service data preparation capabilities and transparent governance. By bringing analytics to the virtual world with "Networked BI," Birst eliminates data silos once and for all and dramatically accelerates the delivery of BI across the enterprise.