Review
GPShopper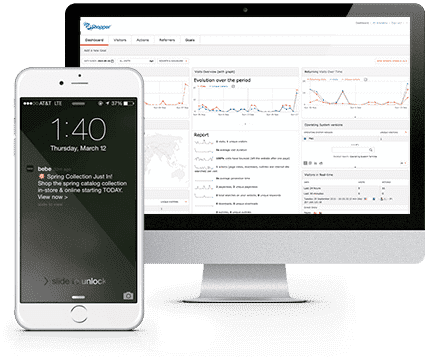 Overview
GPShopper is the leading mobile commerce platform with extensive eCommerce and Loyalty integrations, providing the customers of our clients with a truly seamless, on-brand mobile shopping experience.
Mobile Commerce Applications
CMS
REPORTING
Software Developer Kit
COMMERCE
MOBILE MARKETING
IN-STORE
BEACONS
LOYALTY
Small (<50 employees), Medium (50 to 1000 employees), Enterprise (>1001 employees)
GPShopper is a mobile commerce platform and mobile app developer for retailers and brands. This platform includes eCommerce and Loyalty integrations, unlimited push, CMS and analytics suite. Pre-built commerce integration gives users speed to market with both Apple and Android mobile apps. GPShopper's customizable reporting dashboard offers a view of cross-channel metrics with the ability to dig deep into data. Also, integrates with analytic engines such as Coremetrics, Omniture and Google.With features like social, push notifications and beacon technology, users are able to target their customers with the message most relevant to them. With added advanced analytics and data in the platform, GPShopper's mobile solutions arm digital marketers with the tools they need to make strategic business decisions to build upon their campaigns.GPShopper's mobile platform adds value by providing a personalized shopping experience for users of smartphones, complete with Beacons technology for campaigns and in-store messaging. The availability of in-store mode for mobile apps highlights store-specific features when a user enters the brick-and-mortar shop, including product reservation, barcode scanning, location-based promotions and inventory look-up, to turn the store into an interactive, engaging experience.Beacons are pre-integrated with the enterprise-class mobile content management system and reporting tools for seamless set-up, management and reporting. Users can launch a beacon marketing program by integrating GPShopper's native beacon management SDK into their existing iOS or Android apps.
GPShopper works with the top loyalty providers to mobilize club programs for retailers. They have created mobile exclusive loyalty including check-in rewards, localized event notifications and private-label card integrations to create engaging programs for bebe, Michaels and PacSun.Users' pre-existing loyalty program can be integrated into GPShopper's mobile platform, including point tracking, point redemption, program enrollment, account management, purchase history and more.