Review
Gliffy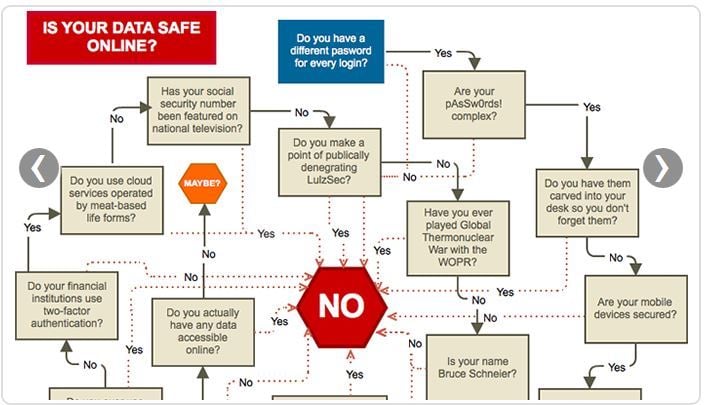 Overview
Gliffy works in all modern web-browsers and features an intuitive drag-and-drop interface. There's nothing to install and almost no learning curve.
Unified Modeling Language Tools
Easy to use.
Collaborate with anyone.
Use templates and themes.
Protect and track changes.
Extensive Shape Library.
Pricing starts from $3.99/month. Freemium, and subscription model.
Discounted rate is available. Free trial available. Contact Gliffy for pricing.
Small (<50 employees), Medium (50 to 1000 Enterprise (>1001 employees)
Gliffy.com is a web-based diagram editor. It creates and shares flowcharts, network diagrams, floorplans, user interface designs, and another kind of diagram using the Gliffy diagram tool is the first step to turning the idea into a reality.
Gliffy makes it possible to work with anyone anywhere without worrying about software or browser compatibility. The SaaS is supported in all modern web browsers, including Google Chrome, Firefox, Safari, and Internet Explorer 9+. Gliffy online runs on an HTML5 editor that's more than twice as fast as Flash. It creates and edits even very large diagrams without wasting time.
Gliffy features a drag-and-drop interface and real-time online collaboration and sharing capabilities. Gliffy allows people to communicate more clearly, boost innovation, improve decisions, and work more effectively. It allows users to export their diagrams in multiple formats including PDF, JPEG, PNG, AND SVG.
Gliffy has seamless integrations also. It integrates with Google Apps, Google Drive, JIRA, and Confluence. Gliffy also provides the people with a read-only URL that displays the diagram and shares the work via social media. Gliffy online also give chances to open, edit, and save all the old diagrams. People can also get support from Gliffy platform.
Gliffy Manual addresses the basics of using Gliffy and it will help to use some of the most advanced features of this platform. People get help from the Support Desk & User Forums of this platform. People also get answers to their questions about Gliffy online, their Confluence Plugin and JIRA Plugin from this platform. So, Gliffy offers world class support to the customers. Their goal is to ensure that all of the customers get satisfied with all aspects of their products and interaction with their team. So, Gliffy is the best- supported platform and runs on Windows XP, Windows 7, Windows 8, etc.
You may like to read: Open Source, Free and Top Unified Modeling Language (UML) Tools and How to Select the Best Flowchart Software for Your Business