Gillette Children's Specialty Healthcare Elevate Patient Focus using Microsoft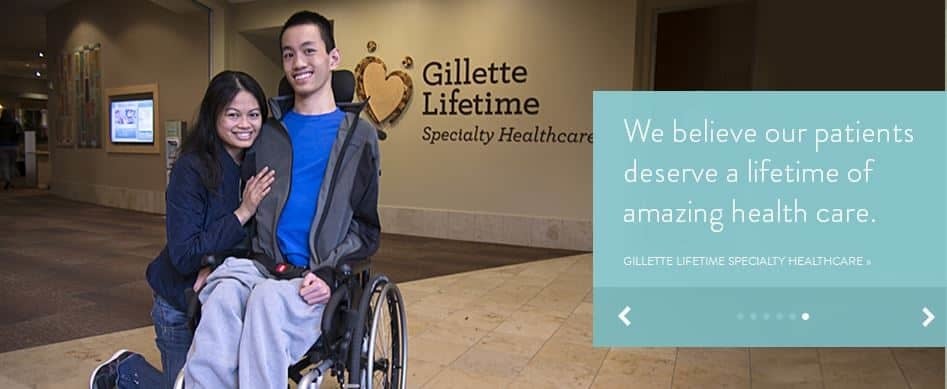 Gillette Children's Specialty Healthcare Elevate Patient Focus using Microsoft : Gillette Children's Specialty Healthcare is known for its outstanding patient care. GNet Group designed a data management strategy and business intelligence solution, which provides a user friendly portal that integrates critical patient data from multiple line-of-business systems using SharePoint Server 2013 and SQL Server 2012. With one place to access patient data, staff can concentrate even more on improving patient care. In order to comply with current healthcare regulations and meet national accreditation standards, the hospital had undertaken a complex and expensive electronic medical records (EMR) system deployment. The goal of the deployment was to have a single system that could handle all of the hospital's processes and development needs. The new solution would replace twenty current data sources, including systems from McKesson, QuadraMed, and Microsoft, which did not talk to each other and required a lot of manual entry as patients moved through the hospital, such as from surgery to the ICU.GNet Group, a Microsoft partner began the multi-phase project by developing a data platform roadmap. Then it leveraged its strong understanding of SQL Server management and its vast knowledge of SharePoint best practices to architect Gillette's enterprise data warehouse and collaboration platform. "Using SharePoint and SQL Server, we are able to integrate multiple line-of-business systems and present a more comprehensive view of critical patient data for the providers," explains Getsay. To enable self-service business intelligence (BI) for Gillette analysts, GNet Group is providing a PowerPivot workbook for enterprise reporting. Since the workbook is hosted in SharePoint 2013, data is continuously refreshed.
The new solution for Gillette delivers reliability, low-total cost of ownership (TCO) and a single version of truth. "Microsoft provides both a powerful and practical BI package because it has taken SharePoint and Excel and leveraged those well-known technologies to build a solution that users are comfortable with," says Getsay. "With the low cost and ease-of-use of SQL Server for IT, the solution has a much lower barrier to entry compared with Business Objects or Oracle."
Gillette has about 1,800 users who will take advantage of the system and will no longer have to patch data together from disparate systems. Benefits include Improved Cross-Team Collaboration, Less Effort on Administration , and Improved Decision Making.
Teams will collaborate where and when they couldn't before. For instance, the surgery and ICU systems were not connected previously so everything would have to be transferred manually after a patient left surgery. With the new BI solution the ICU team will be able to easily track patients through surgery to know who is coming and the surgeons can easily follow up with ICU.
Compelling visualizations and dashboards for executive decision-making using PowerPivot and SharePoint facilitate a more quantitative approach to decisions. One early win through analysis was the decision that a new rehabilitation clinic was not required because existing resources could be better utilized through improved scheduling.