Georgia Tech: Emergency Ventilator based on the resuscitation bags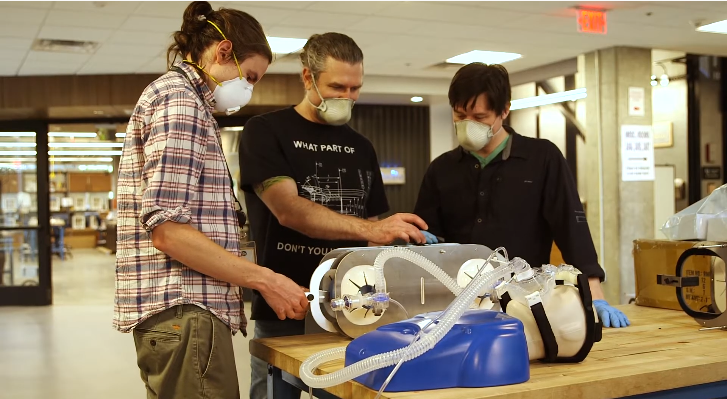 A team of Georgia Tech students and faculty are building a simple, low-cost ventilator based on the resuscitation bags carried in ambulances – and widely available in hospitals. The system was a close collaboration between Georgia Tech researchers and Cranfield University in the U.K. The device, which is powered by a 12-volt motor, could help meet critical needs created by the COVID-19 pandemic. Each ventilator is designed to be able to serve two patients at a time.
The team developed a way for resuscitation bags – common pieces of equipment carried by ambulances and paramedics around the world, and typically in strong supply at hospitals – to be repurposed as emergency ventilator hardware.