Review
Galigeo Enterprise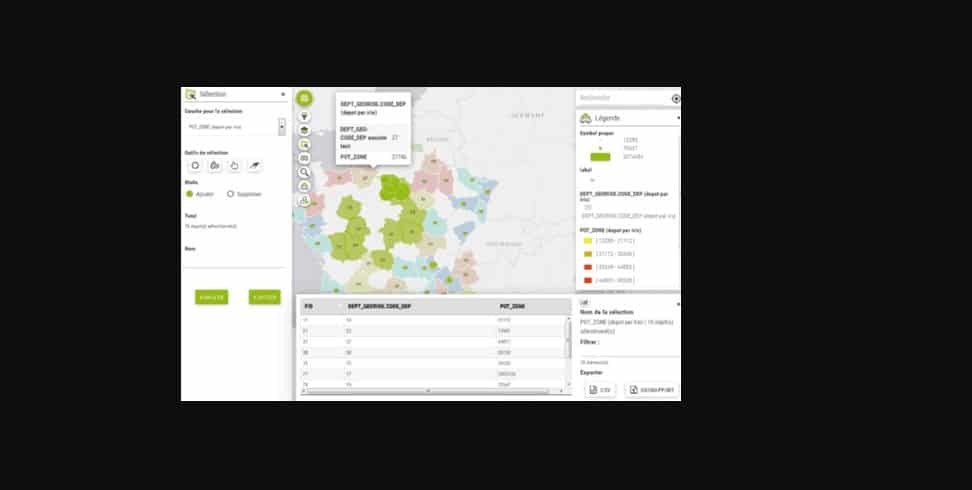 Overview
Galigeo Enterprise allows you to create geomap applications which are fully integrated with your business systems. Galigeo empowers users to access geographic business information easily, and without any geographic expertise.
Location Intelligence Software
• Area analysis
• CRM-Geomapping capabilities
• Data analysis
• Data connection & import
• Data export
• Data mining
• Data visualization
• ESRI integration
• Geographic database
• GEO-layers
• GIS & GEO data
• Information window
• Interactive map
• Selection on area
• Street view
Small (<50 employees), Medium (50 to 1000 Enterprise (>1001 employees)
What is best?
• Area analysis
• CRM-Geomapping capabilities
• Data analysis
• Data connection & import
• Data export
• Data mining
• Data visualization
• ESRI integration
Galigeo is very powerful location Intelligence software for Analytics and Customer Relationship Management (CRM) solutions. It can run on several databases including Oracle, SQL server, PostGreSQL, Sybase, and Access. It helps businesses improve consumer services, optimize resources, and minimize risks by geo-locating business data and key indicators. The app is fully customizable to your business analytics needs and has been engineered to allow for quick implementation for all users. Galigeo features a lot of functionalities that makes it a leader in location analytic software industry. Its data analysis capability is quite advanced with a selection tool that allows multi-selections, data ordering, calculation on metrics, and show/hide Geo layers. It enables data to be plotted across any dimension – time, product families, customer types etc. Data visualization on Galigeo is top of the range with heatmaps and clustering that reveal relevant analysis according to geographical distance or points of polygon. Galigeo offers motion map (time slider) – dynamic mapping and infographic for located time series data. It also has a street view feature that's compliant with terms and conditions of Google street view. It boasts a smart WYSIWG legend that offers clear map content with configurable titles and labels, control of visibility, and control of layer transparency. It also has an interactive map with geographical zoom and a navigation bar. Data mining on Galigeo is easy by drill-through for Geo reports and drill-down for multi-layers. It allows both data import and export. You can import the X-Y coordinates in your database directly on the map. You can export data in PDF, PNG, CSV formats or create print templates. GIS & GEO data include; web basemaps (ArcGIS Online, Open Street Map, specific background maps) direct Shapefile connexion, and ESRI integration (Map services, Multi-coordSYS. Galigeo has integrated CRM-Geomapping capabilitities including territory design and management, mapping report, layer management groups and Geo-visualization. Galigeo's geo-localization of data along with analysis and rendering of information on a map has helped drive the operation and strategic decisions for both public organizations and private companies.
Galigeo Enterprise