Future of building automation with PointGrab edge analytics sensors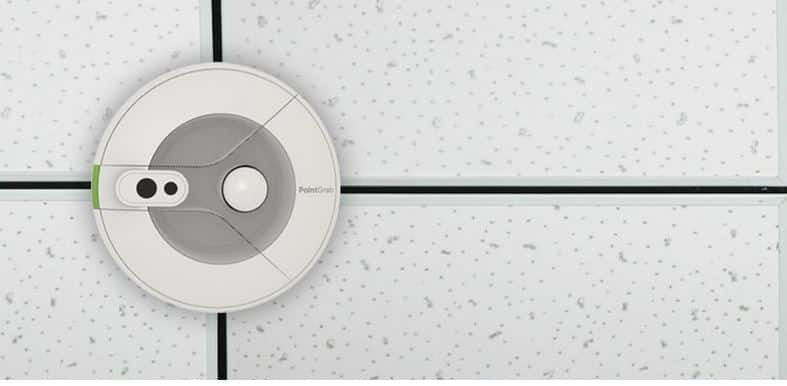 ABB, is demonstrating the future of intelligent home and building control. PointGrab's embedded analytics and edge-computing device enables the move from simple presence sensing to occupant recognition, counting and tracking in real time.
Mike Mustapha, Managing Director of ABB's Building Products business, said: "ABB is a pioneering technology leader in the area of smart homes and intelligent building solutions. In addition to the solutions developed by our own research and development engineers, we partner with experts to ensure we are driving the market in the application of the Internet of Things, Services and People in building automation. Alongside ABB, PointGrab is demonstrating how a new sensor, CogniPoint, can analyze room occupants and their positions to activate home automation functions. The sensors from PointGrab can support facility managers in commercial buildings or consumers in their homes to improve energy efficiency, optimize space and improve safety and security."
CogniPoint uses intelligent sensors and management software, providing embedded-analytics for tracking human activity across the entire space of the building. It's comprised of highly intelligent sensors and management software, and provides embedded-analytics for tracking human activity across the entire space of the building.The CogniPoint sensor is a miniature network-connected sensing device, running state-of–the-art deep-learning algorithms on a low-cost embedded ARM-based processor. It is primarily designed for indoor occupant analytics and energy savings in commercial buildings, providing unprecedented precision in the detection of occupants' locations, count, and movements, as well as precise reading of ambient lighting and motion sensing.
The demonstration on ABB's stand highlights how preset commands based on the position and number of occupants can activate automation elements such as light dimmers and blind actuators.
"Our CogniPoint sensors make buildings truly intelligent by providing an accurate understanding of how and where people utilize the building. With CogniPoint, real-time deep learning based analytics are shared with various systems within the building, such as HVAC and lighting control, safety, security and access control," said PointGrab's chief business officer, Itamar Roth.