Review
FreeAgent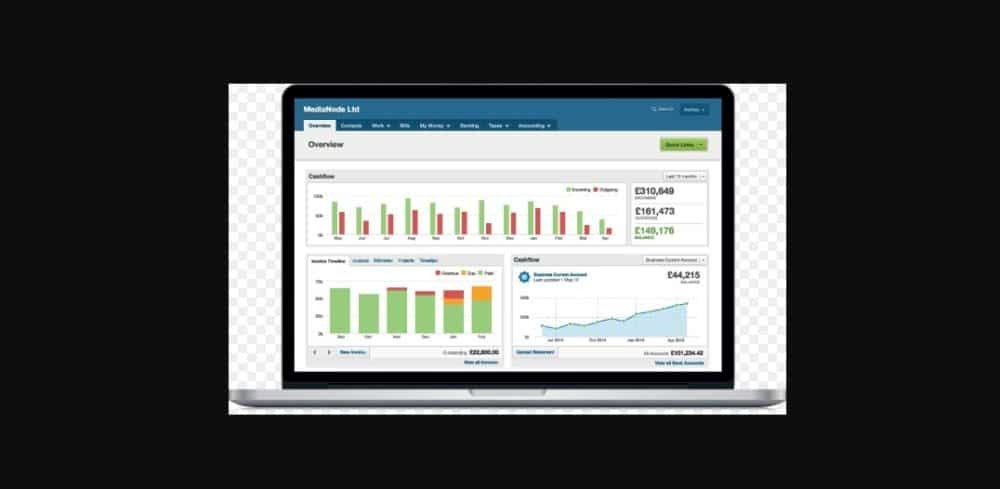 Overview
FreeAgent provides online accounting software made specifically
for freelancers, small business owners and their accountants
• Accounting
• Sales Tax Reporting
• Multi-Currency
• Dashboards
• Estimates
• Invoicing
• Expenses
• Projects
• Time tracking
• Banking reconciliation
• Universal Plan – $10/month (first 6 months), then $20/month
Small (<50 employees), Medium (50 to 1000 Enterprise (>1001 employees)
What is best?
• Accounting
• Sales Tax Reporting
• Multi-Currency
• Dashboards
• Estimates
• Invoicing
• Expenses
FreeAgent provides great-looking professional invoice templates and lets you customize the invoices with your company logo, or even design you own. It allows you to send invoices to clients through email as PDF, or print and post it.
FreeAgent lets your client view their invoices online and make online payments via credit/debit cards, Direct Debit, or PayPal. Your Invoice timeline instantly shows the status of recent invoices and lets you see what's been paid, what's due and overdue. FreeAgent can be setup to automatically send out recurring invoices, late payment reminders, and thank you emails. FreeAgent also lets you invoice your clients in any currency and language. FreeAgent can still automatically include unbilled time and expenses from projects when you create your invoices.
FreeAgent is completely web-based and there is nothing to download, update, or install. FreeAgent can be used on-the-go through the mobile app which is available for iPhone and Android. FreeAgent lets you customize your own estimate workflow with estimates, quotes, and proposals. You can convert estimates into invoices, or projects and tasks, and also combine multiple estimates into one invoice.
FreeAgent allows you to track business costs and expenses easily through reconciliation with business bank accounts. You can record cash expenses on-the-go and upload expense receipt images for reference and download. Expenses are allocated in real-time to your accounts and your tax liabilities updated.
FreeAgent provides a comprehensive view of all transactions and accounts reports including: Profit & Loss, Balance Sheet, Trial balance, and capital assets. FreeAgent enables you to track billable and unbillable time, define billing rates, and generate timesheet reports that can be billed and emailed to clients. With FreeAgent, you can set up and configure the sales tax rate for your country as well as generate sales tax reports.
You may like to read: Top Accounting Software, Top Free and Open Source Accounting Software and How to Select the Best Accounting Software for Your Business