Review
Float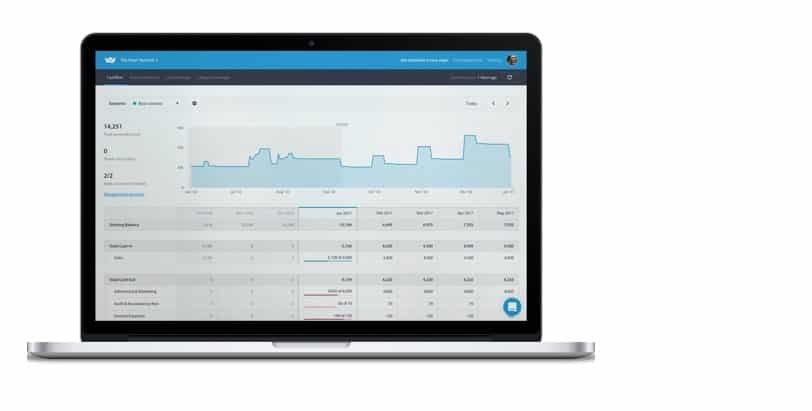 Overview
Float is forecasting software for business owners, finance departments and business advisors. Float integrates with Xero, QuickBooks Online and FreeAgent to help users create and automatically maintain cash flow forecasts
Cash Flow Forecasting Software
• Transaction notes: No more wasted time questioning where a number came from
• Real-Time Data: Cash forecast is always up-to-date
• Budget bars fill up as bills and invoices come in, allowing one to check them quickly
• Category Manager: Incorporate things like VAT liability payments and Corporation Tax payments into forecasts
• Spreadsheet Input tool: Easily copy and paste the forecast from elsewhere into Float
• Unlimited staff logins
• Medium - $59 / month
• Large - $99 / month
• Extra large - $199 / month
Small (<50 employees), Medium (50 to 1000 Enterprise (>1001 employees)
What is best?
• Real-Time Data: Cash forecast is always up-to-date
• Budget bars fill up as bills and invoices come in, allowing one to check them quickly
• Category Manager: Incorporate things like VAT liability payments and Corporation Tax payments into forecasts
• Spreadsheet Input tool: Easily copy and paste the forecast from elsewhere into Float
• Unlimited staff logins
What are the benefits?
• Get detailed: Drill down to find out when and where the cash is going
• Exporting: Create beautiful PDF reports of the forecast
• Seasonal Planning: Prepare for seasonal fluctuations & know what to expect
• Potential business: Test how an increase in sales would affect the forecast
Float is forecasting software for business owners, finance departments and business advisors. Float integrates with Xero, QuickBooks Online and FreeAgent to help users create and automatically maintain cash flow forecasts.
Float predicts cash movements based on due dates of bills and invoices sitting in an accounting package. Users can set more accurate 'expected dates' for payment of bills and invoices to get an even more detailed view. Every 24 hours Float automatically imports data from the linked accounting software to show how much cash has actually moved in and out of a business, how much cash is due to move and how much of a budget for that month is remaining. Perfect for quickly and accurately tracking budget vs actuals. Help businesses make informed decisions about the future based on the cash they will have in the bank.
By modeling these scenarios Float can help business owners understand whether to prepare, plan, or change direction. Float takes away the burden of data entry with automatic updates of all bills, invoices, and payments directly from accounting software every day. No spreadsheets required. Float is on a mission to cut through the noise of financial jargon and help businesses get quick, meaningful insight into their numbers.
Putting cash at the heart of things lays a no-nonsense foundation for long-term success. Working together in Float means everyone is up-to-date, on the same page and working together towards common goals. Float is the perfect tool to help advisors engage and collaborate with business owners about the future of their companies.
Float Features
Forecasting
Detailed drill down
Budgeting
Exporting and reporting
Create scenarios
Sync up your accounting software
Float Pricing
Extra Large
$199 Per month, billed annually

100 users, Base Forecast, 100 additional scenarios, 3 years future forecast, Weekly cash summary, Priority support, Free staff training, Dedicated account manager
Large
$99 Per month, billed annually

10 users, Base Forecast, 10 additional scenarios, 3 years future forecast, Weekly cash summary, Email support, Free staff training
Medium
$59 Per month, billed annually

3 users, Base Forecast, 5 additional scenarios, 3 years future forecast, Weekly cash summary, Email support