FinancialForce.com joins Salesforce Analytics Cloud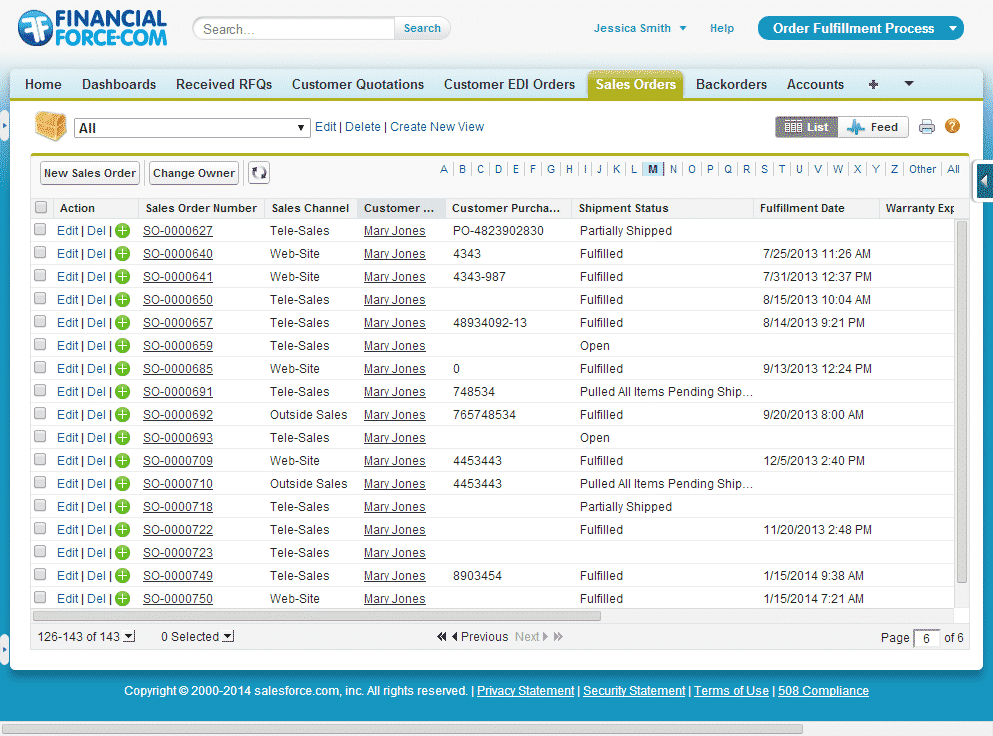 FinancialForce.com joins Salesforce Analytics Cloud : FinancialForce.com, the leading cloud ERP provider on the Salesforce1 Platform, has joined the Salesforce Analytics Cloud ecosystem to provide customer-centric businesses with the power to uncover and analyze valuable data throughout the entire customer journey. Customers using FinancialForce ERP with Salesforce Analytics Cloud will gain unprecedented cross-departmental insight that allows decision-makers to identify bottlenecks, spot trends and see their business in a new way.
FinancialForce.com delivers ERP at Customer Speed. Built on the Salesforce1 Platform, FinancialForce ERP equips customer-centric businesses with a unified cloud platform and all the applications necessary to grow both the top and bottom line. Our Financial Management, Human Capital Management (HCM), Professional Services Automation (PSA), and Supply Chain Management (SCM) apps allow businesses to increase the speed in which they operate and be more responsive along every touch point of a customer's journey.
Wave, the Salesforce Analytics Cloud, is the first cloud analytics platform designed for every business user, making it easier than ever for anyone to explore data, uncover new insights and take action instantly from any device.
Built on the Salesforce1 Platform, FinancialForce ERP connects customers, employees, partners and products into a single system, providing everyone with a consistent view of the customer journey. Combined with Salesforce Analytics Cloud, FinancialForce ERP customers can take data analysis beyond dashboards and reports, and make the most informed decisions using analytics across the entire business. This new, advanced layer of insight will allow organizations to understand their customers better than ever.
Customer-centric businesses will be able to:
• Run CRM, ERP and analytics on a single cloud platform
• Gain better understanding of customer's experiences
• Make more informed decisions across the front- and back-office
FinancialForce ERP is built to adeptly change, upgrade and configure according to businesses' evolving needs. Customers using Salesforce CRM and FinancialForce ERP already take advantage of cross-departmental reporting, analytics, workflow and collaborative capabilities on the Salesforce1 Platform. Now with Salesforce Analytics Cloud, business leaders can tune profitability by knowing more about customer activity and behavior.