FICO Launches Cloud-Based Version of TRIAD, Credit Account Management System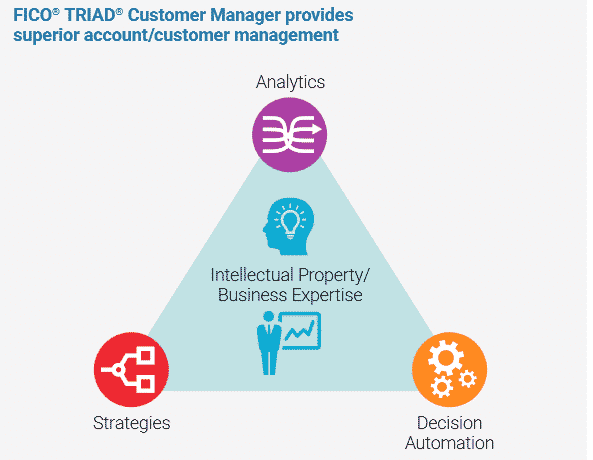 FICO Launches Cloud-Based Version of TRIAD, Credit Account Management System : FICO, the predictive analytics and decision management software company, released FICO TRIAD Cloud Edition, a cloud-based version of its industry-leading account management solution. The new offering, available as a hosted solution on the FICO Analytic Cloud, gives smaller and specialty lenders the ability to use advanced, customer-focused analytics and strategies to increase revenues, share of wallet and customer satisfaction.
With FICO TRIAD Cloud Edition, credit grantors can test, automate and improve decisions for credit and debit cards, deposit accounts, loans, auto financing and other credit products. Credit and deposit risk managers and other users can measure customer risk with predictive analytics, set up targeted risk-based strategies, automate a host of decisions using these strategies, and test new "challenger"strategies against their current "champions" to continually improve results. Currently, more than 65 percent of all customer credit cards worldwide are managed with FICO TRIAD Customer Manager.
While FICO TRIAD Customer Manager is used by many of the world's largest banks, TRIAD Cloud Edition was specifically designed for organizations managing account portfolios ranging from 100,000 to 1.5 million accounts. TRIAD Cloud Edition is the perfect fit for organizations that are looking to add the sophisticated power of TRIAD's analytic and strategic design to their legacy systems without having to install new software.
"Many specialty lenders, such as auto creditors and installment loan providers, need a pay-as-you-go model for account management, without a large upfront investment,"said Stuart Wells, chief technology officer at FICO. "Our cloud-based version of TRIAD gives lenders that flexibility, and cloud deployment also gives them a faster time to value. FICO has provided a hosted, service-based version of TRIAD through major card processors for over 25 years, and now TRIAD Cloud Edition brings these capabilities to even more credit grantors."
Kenn Wardle, an auto industry consultant in the US with nearly twenty years' experience in portfolio management and risk assessment, believes that FICO TRIAD Cloud Edition will greatly help auto lenders minimize delinquency and collection operational expenses. "As US automakers forecast double-digit growth this year, it is important for lenders to be mindful of risks,"Wardle said, "Increasing their use of predictive analytics will help lenders assess these risks with greater accuracy, and take the right action to ensure repayment."
A major US auto lender will be among the first customers of TRIAD Cloud Edition. The company will use the new solution to deploy analytic scores and manage collections in the early stages of delinquency.
Kenn Wardle added that the auto finance industry is keenly interested in technology that allows them the ability to outsource administration and thereby focus on their core business objectives. "With many competing IT projects, companies do not have a dedicated team of in-house experts to set up and manage an on-premises collections decision engine. With TRIAD Cloud Edition, FICO manages all the hardware, software and associated requirements. This is perfect for US auto finance companies."
FICO TRIAD Cloud Edition can be used to manage decision areas such as credit facilities, pricing, reissue, early-stage collections and marketing communications.TRIAD Cloud Edition is priced based on the number of accounts processed each month.