Facebook advertising in Teradata Marketing Applications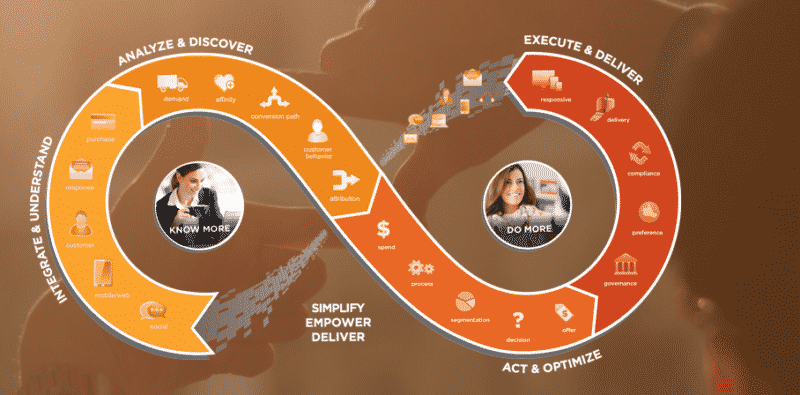 Facebook advertising in Teradata Marketing Applications : Teradata Marketing Applications, announced global availability of a new digital marketing capability that enables marketers to deliver highly targeted Facebook advertising as part of an integrated, omni-channel solution that incorporates social advertising with email, mobile and web.Today's digital marketers often lack the ability to leverage their valuable customer insight data to accurately target their existing audience segments with contextual ads on social media sites. What has been needed is a way to leverage consumer insights to meet customers "wherever they are" in the digital realm, in a relevant way that is welcomed--not interruptive or annoying. Teradata's offering is noteworthy because it helps marketers conduct integrated digital campaigns that reach similar audience segments across their entire omni-channel program.
Teradata's new social advertising capability in its Digital Marketing Center enables marketers to draw on their wealth of customer data to create Facebook Custom Audiences that match their existing segments. This improves marketers' Facebook campaigns by providing more nuanced targeting of customers and prospects in ways that are contextual and highly relevant, rather than intrusive. The end benefit is more relevant and revenue-producing ads optimized for best spend and results.
Marketers can also expand reach and generate leads by using encrypted data about their most valuable customer segments to engage new custom audiences of Facebook users with similar characteristics in a privacy-safe way, as well as increase conversions by utilizing insight data to retarget website visitors and app users with contextual Facebook ads. Together, Digital Marketing Center and Facebook Custom Audiences help marketers leverage insights to achieve a new level of data-driven consumer brand engagement by reaching prospects and clients with targeted Facebook ads across desktop, mobile and tablet devices.
Teradata Digital Marketing Center brings together a wide spectrum of digital marketing channels and data in one platform through a SaaS-based solution for email, mobile, social, and web marketing, segmentation, advertising and analytics. With Teradata's solution, marketers can achieve greater omni-channel message consistency, get more value from online and offline customer data, optimize their media spend, and improve customer relationships by more accurately engaging Facebook users with relevant, contextual messages.
"Marketers are increasing time and money spent on digital ads, especially on social networks. As a result, they want improved targeting and higher return on their investment. Teradata customers can combine the power of Teradata Digital Marketing Center with Facebook Custom Audiences to produce stronger and more successful interactions and conversions with Facebook advertising. Improved targeting of unique audience segments coupled with real-time relevance increases performance and return on investment," said Lisa Arthur, CMO, Teradata Marketing Applications.
According to a recent report from the CMO Council, social network ad spending was $16.10 billion in 2014, up 45.3 percent from 2013. Spending per user is also going up in every region as new users flock to social platforms. According to a report by eMarketer, North America far outpaces any other region, with per-user spending estimated to be $39.89 in 2015, up from $26.05 in 2013. That's more than double per-user spending expected in Western Europe, which is estimated to be $16.17 in 2015, up from $12.04 in 2013.
Against the backdrop of advertising investment trends like these, Teradata's new offering is timely because it enables marketers to:
Utilize the full depth of their insight data to more precisely target specific audience segments via social ads to attract new customers and drive revenue.
Integrate social ads with the omni-channel marketing strategy to develop more engaging promotional campaigns that can deliver more relevant offers that yield higher conversions.
Simplify the complexity of managing social advertising as part of a unified digital strategy that integrates email, mobile, social and web, all through a single solution that connects directly to Facebook ads.
Execute more precise customer acquisition strategies by reaching Facebook Custom Audiences that match existing database contacts on any device (desktop, mobile, tablets).
Improve customer loyalty, new client acquisition, conversions from website visitors, and lead generation with targeted brand engagement that also increases advertising effectiveness and return on investment (ROI).