Review
Experlogix CPQ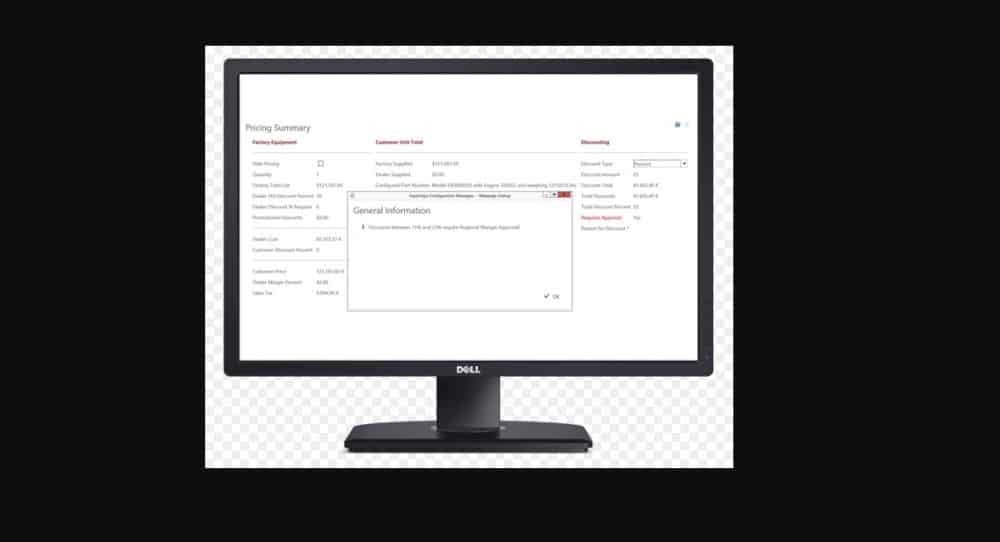 Overview
Experlogix is the leader in Configure, Price, Quote (CPQ) solutions for Microsoft Dynamics and NetSuite and provide powerful yet easy-to-implement configurator technology that allows your sales reps, customers or channel partners to create quotes and orders fast and error-free.
• Guided selling
• Quote and order automation
• Pricing and discounting software
• Workflows and approvals
• Manufacturing integration
• Customer portal
Small (<50 employees), Medium (50 to 1000 Enterprise (>1001 employees)
What is best?
• Guided selling
• Quote and order automation
• Pricing and discounting software
• Workflows and approvals
• Manufacturing integration
Experlogix CPQ simplifies your quote-to-order process with a powerful rules engine and flexible user interface, helping your sales reps to sell faster and more accurately. Experlogix CPQ leverages on engineering and pricing expertise to empower your reps and partners to deliver 100% accurate quotes and orders every time, eliminating costly rework, and customer frustration. Experlogix CPQ immediately verifies the accuracy of each selection as they configure a quote or order, and instantly provides intelligent feedback via easy-to-understand pop-up messages and color-coded highlights. Experlogix CPQ features both up-sell and cross-sell options enabling them to deliver more revenue. Experlogix CPQ can also be configured to gather application specific requirements so you can recommend the best products or services for your customers. Experlogix CPQ pricing and discounting software easily handles even the most complex pricing and discounting rules, so your reps can deliver accurate prices all the time. Experlogix CPQ provides an intuitive workbench for price logic maintenance ensuring that if and when prices changes, you are always covered. Experlogix CPQ automated workflow approval requests enables your sales team to collaborate with sales management and engineering teams. This also prevents illegal discounting by setting thresholds for maximum discounts without authorization. Automation ensures product change requests can be routed to appropriate team members for fast action and pricing. Experlogix CPQ advanced manufacturing module provides a unique modeling workbench enabling product managers and engineers to define component relationships that drive unique combinations of parts, materials, sub-assemblies, routings, or lean schedules. It allows conversion of unique customer configurations into on-demand BOMs and routes, complete with configured work instructions, directly in your ERP. Experlogix CPQ Portal edition helps customers, prospects, and dealers to configure custom products and services to meet their unique needs. The portal allows users to perform unassisted quote and order entry, improving pipeline visibility, increasing customer satisfaction, and revenue growth.